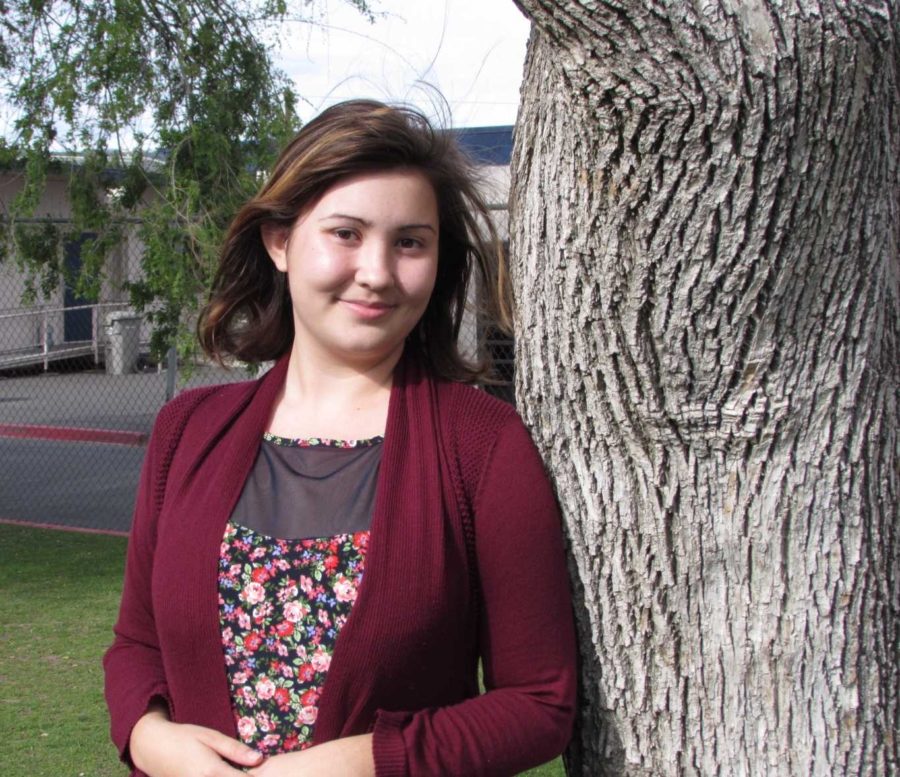 Bienvenue!!! My name is Rhiannan,and thanks for checking out the site! Feel free to check out those little blue link-y thinks over to the right, aka the 
many 
stories I've written thus far. Hope you caught the sarcasm there:)
I'm the photography editor and photographer here at the Stinger, and you'll mostly see me around kneeling with a camera in my face. If you  enjoy photography, talk to me some time-- I'd love to compare notes! As you can tell, generally my photos turn out better when I'm not in them, which is good since I'm always the one behind the lens!
A little about me, I love photography and writing, and in my spare time I'm playing
flute
or
piccolo
(that little black instrument that makes your ears bleed, you're welcome), or
piano
and 
guitar
. I might possibly be one of the biggest Doctor Who/Sherlock/Supernatural fans you may ever meet.
Rhiannan Ruef, Photography Editor/ Photographer
Jan 07, 2016

Slideshow: El Niño storm hits Cam High

(Story)

Dec 14, 2015

Blood, plasma, and needles… oh my!

(Story)

May 01, 2015

Is Common Core worth the effort?

(Story)

Jan 15, 2015
Jan 14, 2015

Key to his future: Gatchel will perform in two upcoming concerts

(Story)

Nov 21, 2014

Giving "Imagineering" new meaning

(Story)