Lana Del Rey: Blue Banisters Album Review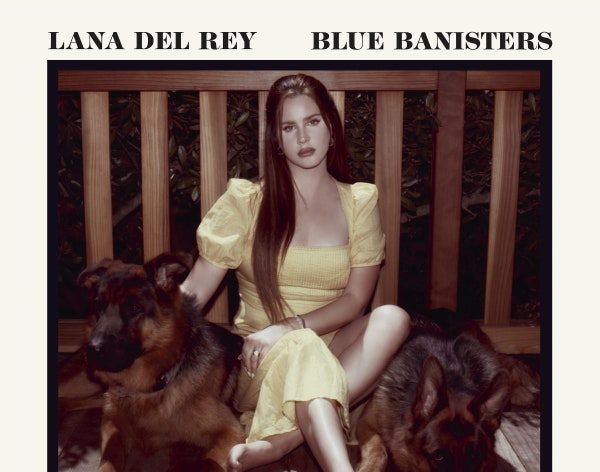 Lana Del Rey is an American singer-songwriter, actor, and model, mainly known for her music and lyricism. Her music is famous for telling heart-wrenching stories on romance, heartbreak, and glamour. Being a mainly "sad indie girl" artist and " creat[ing] a phenomenon and then continued to abandon it at every step"(Daly) has allowed Lana to leave a huge mark on the music industry. She has released eight studio albums, four EPs, thirty-eight singles, and 16 promotional singles. "With Blue Banisters, Del Rey now has a total of seven top-10 albums — eight if you also count her 2012 Paradise EP. She's hit number one on the Billboard 200 twice, with 2014's Ultraviolence and 2017's Lust for Life"(ABC News). Lana Del Rey's last album that was released was entitled, Chemtrails Over The Country Club. This album was said to be not as impressive as her latest released album, Blue Banisters, but it showed Lana pushing boundaries vocally and lyrically.
Blue Banisters release date was October 22, 2021, after teasing her fans with release dates before, but not releasing anything. Eventually, "Text Book" and "Wildflower Wildfire" were released before the album as the promotional singles. Blue Banisters primarily follows an alternative and indie genre, but Lana is shown experimenting with things she does not usually do, as there are many different elements that are contributed in the 15 tracks.
Blue Banisters bring the stories from her other albums together with different genres and many different types of music. The first track, "Textbook", shows vocals following a jazz theme. Meanwhile "Interlude" has a R&B beat and electrical beats and includes some samples of A$AP collaboration. In "Sweet Carolina" shows beautiful vocals that have relatable and funny lyrics. Blue Banisters includes nostalgia and this album seems to merge and glue all of her past albums together. Blue Banisters is a collection of pieces from past projects including cut-offs from past albums and leaks.
This album is perceived as an album that Lana has always craved to make. She includes old references, sounds, and features that take you back to the past, including Miles Kane's vocals in "Dealer."  Blue Banisters does not follow a main theme, rather, it is many pieces put together. Unlike her past albums, Blue Banisters does not center itself around a relationship of Lana's, even though we see spurts throughout the album. "'Banisters Blue' appears to speak to the general notion of a common phenomenon in the modern world, which is singleness amongst eligible women. And the ladies mentioned throughout apparently serve as a seasonal support system to help each other get through this less-than-ideal ordeal."(London).
"There's a lot of namedropping and such going on throughout. And what most of it seemingly points to is, once again, this notion of such ladies being available alright yet being devoid of adequate partners. And the first pre-chorus suggests that such may be the result of "most men" being intimidated by their success."(London)
Out of the fifth teen tracks, the most popular songs in Blue Banisters are "Dealer", "If  You Lie Down With Me", and "Thunder."  My personal favorites, in no particular order, are "Dealer", "Sweet Carolina", "If You Lie Down With Me", and "Beautiful." Overall the album is very beautiful, emotional, and raw, but I feel like the different messages and the change in throws me off. I would rate it a 7.5/10.