How are Seniors Feeling About College Applications?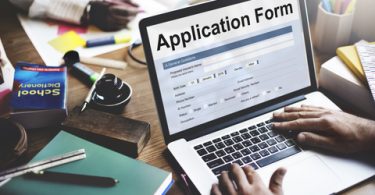 Throughout the past year, seniors have been strenuously working on college applications and essays. Applying, deciding where to go, or if you even want to go, can be one of the most difficult decisions made your senior year. Seniors at Cam High are either finished, or still in the midst of applying, here's how their feeling about it.
For most seniors, their main struggle is constructing their college essays. Many schools have different requirements and needs per essay and application. Cali Marquez, senior at Cam High, has recently applied to multiple schools. She explained, "To me, writing my essay was one of the most stressful parts about applying to college. It takes so much time and effort and I'm very happy to finally be done with them."
Besides constructing their college essays, deciding where to go can be daunting in itself. With so many options on where to go, finding what's best fit for you can be the ultimate challenge. Tanner Gietzen, senior, said, "It's been hard figuring out what I want to do after high school. Deciding whether its best for me to go to junior college first or not is what I've really been debating. So yeah, I would have to say making the decision has been the most difficult part for me, before even starting my process."
For most, the thought of college can be nerve-wracking and intimidating. Applying requires many steps and must be thoroughly thought through. Marquez further explained what she wished she did differently. "I wish I started earlier so bad. Since I submitted them the day before they were due, it will take longer for them to get back to me. Honestly, I'm still stressed about being done with them, because now I'm just waiting to hear back, which is scary." 
Seniors this year have expressed the stress and anxiety regarding their applications. Navigating where you want to apply to, and what you want to do after high school is not easy. However, most seniors explained the major relief they felt after finally accomplishing their application process.