AAPI Lunar New Year Festival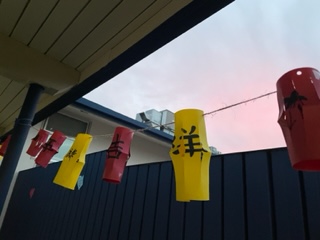 This past Tuesday was Lunar New Year. AAPISA (Asian American Pacific Islander Student Association) held a Lunar New Year festival during lunch on February 1, 2022. Lunar New Year is the beginning of a calendar whose months are in moon cycles. Usually, East and Southeast Asian cultures celebrate Lunar New Year.
What is AAPI? "AAPI stands for Asian American Pacific Islander. It's important to note that even though AAPI is a catch-all term, it includes a very diverse range of cultures and experiences. Ideally, there would be separate clubs for each ethnicity, but our population is pretty small at Cam [High]. We try our best to represent as many cultures as we can. It's nice to be able to all get together through the AAPI Student Association" stated Le. Co-presidents, Christiana Cho and Jolina Le along with the fellow members of the club, have worked so hard to make this festival a successful event.
According to Le, it took multiple days to prepare for the event. "I personally spent about thirty hours getting everything together for the festival, but that also includes planning time on top of crafting. We met five times in the seven school days leading up to the festival, and most of us took our work home! Lanterns were definitely one of the most time-consuming things; we spent most of our meetings prepping them, and I even went home and made ninety more with my family. Christiana and I stayed after school on the 31st to hang them up. It took us hours, but making and hanging the lanterns was probably the most fun and memorable part of the festival for me." 
The countries that were included in the festival were Vietnam, Japan, Korea, Taiwan, China, and the Philippines. One of our members of the club, Abby Ibanez stated "My favorite part about the festival was seeing the genuine interest and fun that people were having while at every table." Le also said "It was almost magical walking through main hall in the morning with all the lanterns hanging up. Lunar New Year is arguably the most significant cultural holiday of the year for my family, so coming from that big celebration at home to classrooms that don't acknowledge it whatsoever used to be really jarring for me. Seeing the festival come together and having the lanterns up was the first time I've seen my culture represented at school. Even having orchestrated the festival and the decorations, it was still so special to walk in and see Lunar New Year being acknowledged. I know that as a freshman, or really as a kindergartner, I would've loved to see my school celebrate, so it was like a breath of relief finally achieving that. I hope the festival made [Cam High] feel like a more culturally accepting and diverse place for every student."
Overall, the Lunar New Year festival was a success. Hopefully, this brings attention to AAPISA and to Asian culture.