Key to his future: Gatchel will perform in two upcoming concerts
Six months of practice in the making. Countless hours. Immeasurable amounts of work contributed. Preparation long underway. Sitting at the piano, hands gracefully dancing along the keys, mind focused on notes, articulations, dynamics, seemingly everything at once. Only perfect practice makes perfect. He is not afraid, though- he's been performing at concerts and festivals since seventh grade.
David Gatchel, senior at Cam High, will be featured in two upcoming concerts on January 17 and 18, as well as two this April. Gatchel will be performing January 17 with the Channel Islands Chamber Orchestra along with three other talented musicians at the Studio Channel Islands Arts Center in Camarillo in the "Youth Soloist Concert." They will also be performing January 18 at the First United Methodist Church in Ventura, 3:00 pm.
"It's where they have just a bunch of people audition back in October for the spot and we perform a concert," said Gatchel. Four artists will be featured.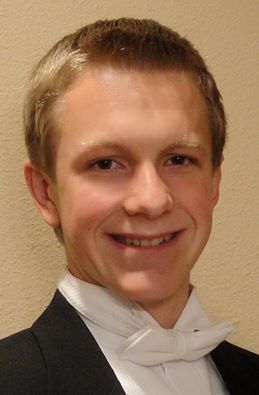 Mrs. Tawney Safran, teacher and coach at Cam High, enjoys the opportunity to hear his performances every year and plans on attending again. "I think he is extraordinary, being able to listen to him in a professional setting with peers of that talent and that caliber was amazing and emotional and intense. He was passionate, he was serious, and intense, and I know he has a lot of practice," said Safran.
"It usually takes a good amount of time and usually the concertos I'm working on, I'm playing Prokofiev's Third Piano Concerto, but a lot of them, they take at least six months to learn," said Gatchel.
Gatchel will also be performing with the Thousand Oaks Philharmonic, Opus 42 on April 17 at the Camarillo United Methodist Church 7:30 pm, and April 19 at the Thousand Oaks Civic Arts Plaza, at 2:30 pm.
Though this virtuoso has played piano for  13 years, he is not limited to merely one instrument. Gatchel also is talented on violin, saxophone, and clarinet, and is a member of the 2015 California Band Director Association All- State Honor Band on clarinet, as well as  was the drum major of the Cam High marching band this year, and a member of the Cam High symphonic band.
Mr. Corey Reynolds, Cam High music teacher, after knowing Gatchel for a semester in marching and symphonic bands said, "I think he's a great musician. He plays really well, and I'm really impressed with how well he sight reads, his musicianship, and he leads by example by the way he plays. He's a wonderful musician and did a wonderful job [as drum major]."
Reynolds hopes to hear Gatchel perform the concerto this weekend, since "he's an excellent musician and it's a good opportunity to hear him play."
"He pulls you into those emotional places where music does what music is supposed to do. He has the gifts, the skill, and the dedication to become stellar at what he does," said Safran.
Leave a Comment
About the Contributor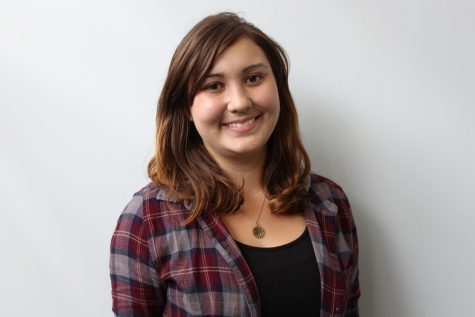 Rhiannan Ruef, Retired Photography Editor (2015-2017)
Hey guys! Welcome to the site. My name's Rhiannan, I'm a senior and the photography editor/photographer here at the Stinger. I originally joined to...