Raising dough and money
Hoping to entice the community with the power of pasta and performance, the ACHS Music Boosters aim to raise $7500 with Tootles and Noodles, their biggest annual spring fundraiser.
The event will include a spaghetti dinner catered by Manhattan Restaurant, a concert held by the combined bands and choir, a silent auction, and a raffle. All proceeds will directly benefit the Cam High music program.
"Mr. John Stava, our previous band director, suggested the event as 'Tootles' as in music, and 'Noodles' as in food, combined with auctions to raise money for the band program," said David Gatchel, senior. "This fundraiser has been going on for many years now."
As of now, the band does not know exactly what songs they will be performing at the event. "Since the band is heading to the Spring Festivals, we might play some of the music for the festival. We will also play some lighter pieces. Nothing [is] set in stone yet," said Gatchel, who has served as the band's drum major for the fall marching band season.
Anyone is welcome to go to the event, even those not interested in the auction or raffle. "Anyone should feel free to come and help support our band, even if [they] don't want to buy anything because there will be entertainment," said Uyen Mai, sophomore.
In order to put together gift baskets for the auction, the band formed teams of 6 to 8 people and selected basket themes. "People who come to the event bid on those baskets, and the money paid towards the baskets go to the band program," said Mai.
The silent and live auction offerings this year will include four Disney Park Hopper tickets, a guitar autographed by the band STYX, VIP tickets to "Wheel of Fortune" and "The Doctors," Sky High Jump passes, and much more.
Each person who purchases a dinner ticket will also receive one raffle ticket in which they will get to vote for their favorite student basket and be entered into a raffle drawing to win items such as a pearl necklace, a hot-air balloon ride for one, and restaurant meal passes. Extra tickets will be sold, $1 each or $5 for 6 tickets, to buy extra votes for bidding. The winning basket's team will be awarded with a lunch brought to them by the school.
Some of the band students are even more optimistic about this year's Tootles and Noodles compared to last year's. "I think it will be more successful [this year] because the freshman class is the most populated class in band, and they've been raising money for our other fundraisers really well," said Mai. "Everyone seemed to be really excited about the baskets, so I think we will have more variety […] everyone will want to help fund our band."
Tootles and Noodles will be held this Friday, Feb. 27 from 5:30 to 8:30 p.m. at the Camarillo Community Center. Pre-sale tickets are $10 for adults, and $5 for children 10 and under, with prices going up after Feb. 20. Prices at the door will be $15 for adults and $10 for children 10 and under.
Leave a Comment
About the Contributor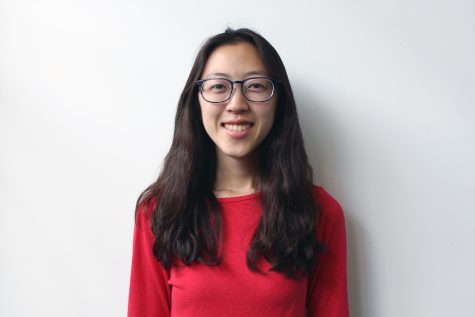 Sophia Cheong, Retired Features Editor (2015-2017)
Hi! I'm Sophia but many like to call me, "Sofa." Sadly, this is my final year at Cam High, which means my last year on the Cam High Stinger.  It is weird...