A March To Victory
Cam High's award-winning marching band is currently preparing for their last band competition of the season, "Battle of the Bands," in hopes of qualifying for the Southern California School Band and Orchestra Association (SCSBOA) Championships.
"The competition is between schools with similar sized marching bands in Southern California," said David Gatchel, senior and drum major. "We are in division 3A. At competition, we present to the judges a show between 7 and 10 minutes that involves marching band, color guard, and a front ensemble, which is a section full of vibraphones, marimbas, chimes, and symbols."
They will then be judged by 8 or 9 judges for different categories on a scale up to 100.00. "We qualify for championships based on points totaled out of our school's top 3 scores in the [SCSBOA]. The top 12 schools out of about 30 in our division will qualify for championships," said Gatchel.
Jordyn White, junior and flute section leader, said that she is hoping they will make it to championships this year. "The beginning of the season started off a bit rough, but with these last two competitions we're hoping we can up our score enough to edge ourselves into championships. It would be a nice accomplishment."
White will be performing a solo called "Rain" in the second movement of the performance. "The composer of our show actually said that it's one of his favorite compositions ever. The whole movement starts with the alto saxophone solo, moves into the flute solo, and then ends with the flute and alto playing together at the end," said White. "It's quite lovely, and it creates a wonderful auditory representation of rain."
However, assistant drum major Aaron Talabucon, junior, remains skeptical of the band's ability to execute a successful presentation. "Performance wise, the band is very weak compared to previous years due to a large amount of inexperienced freshmen outnumbering the upperclassmen," said Talabucon.
This year, there were only eight seniors in marching band total, a little more than half the amount last year.
Nonetheless band director Mr. Corey Reynolds believes that band is going into the competition strong. "We're doing well. We've had three competitions so far, and we're trying to improve our score so we can make championships," he said. "There are a lot of really good groups out there that are getting really high scores so it's going to be a challenge. They're going to have to play musically and march well to get a really high score."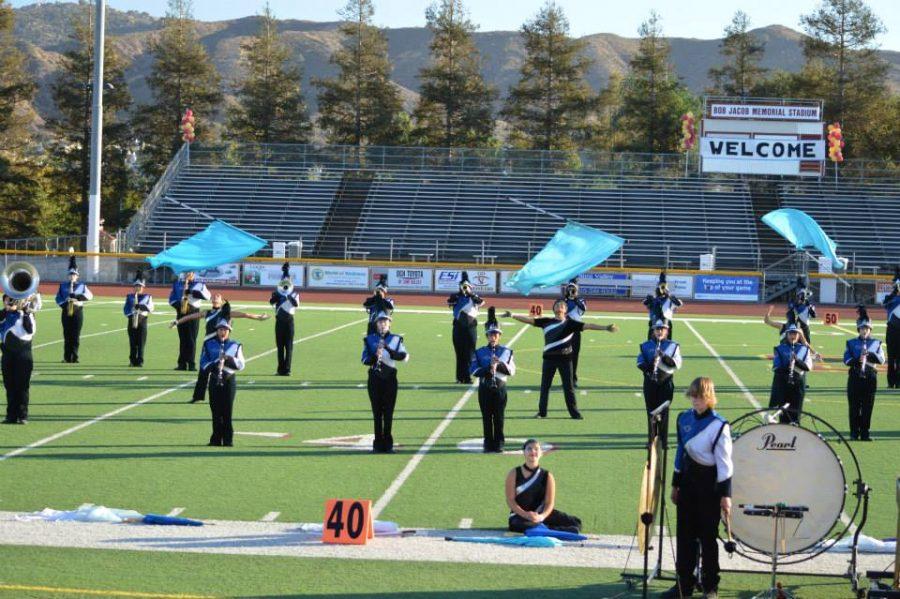 "Battle of the Bands" will take place at Moorpark High School on Nov. 15 and begin with a two-hour rehearsal on campus. The band will then head over to Moorpark at 5:15 p.m. for their performance.
Gold, silver, and bronze awards will be distributed at 8:55 p.m. for percussion, color guard, and overall marching categories.
"We have rehearsals zero period everyday, Monday afternoons from 3:30-6:30, Wednesday evening rehearsals from 6-9, and brass rehearsal every Thursday evening," said Reynolds. "The kids are practicing at home trying to get the marching and the music together."
"We get there, get into uniform, and then warm up visually and musically, doing marching basics such as forwards and backwards marching, as well as a full musical run-through of the show," said White. "Each individual plays their own role in the show, so each individual is really important to the visual aspect of the show," said White.
Cam High's show will last around 9 minutes from start to end. "It's played with grade four to five music, which is a fairly difficult classification of music," said White.
"We are excited for our last competition because we have added some new visual flare and musical refinement that will make the show more exciting," said Gatchel. As drum major, Gatchel's responsibility at the competition will be to conduct the band to ensure they are in time with one another and move efficiently from place to place.
"It will be exciting to see whether the last show will push us into the top 12 schools," he said.
Leave a Comment
About the Contributor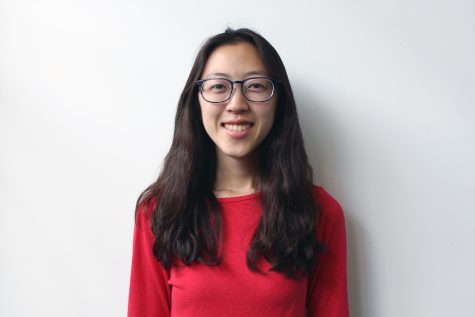 Sophia Cheong, Retired Features Editor (2015-2017)
Hi! I'm Sophia but many like to call me, "Sofa." Sadly, this is my final year at Cam High, which means my last year on the Cam High Stinger.  It is weird...