Crunch time in the court room
Team Scorpion, one of the two Cam High mock trial teams, prepared for their upcoming state-wide competition by participating in their third scrimmage at the Santa Barbara County Courthouse.
The scrimmage took place on Saturday, Jan. 24 from 9 a.m. to 12:30 p.m. against Carpinteria High School. Both the Scorpion defense and prosecution won against their counterparts.
"It was, overall, a good experience. The coaches told us everything we did wrong and how we can improve," said Omeed Tavasoli, junior.
Tavasoli plays the role of Evan Shem, the defendant in the trial. "Personally, I learned that I need to loosen up and be a little more sincere with my answers," he said. "Scrimmages, specifically like this one, really help to calm down nerves and make the idea of competition seem more real. It's like seeing a puzzle finally come together after you spend so much time finding and polishing the parts."
Every year, the Constitutional Rights Foundation creates a hypothetical criminal case including summaries of case law, witness statements, official exhibits, and simplified rules of evidence for mock trial students to learn and try, as in a real court of law. This year's issued case, titled People v. Shem, is about an art theft of a $100,000 painting called "Treason" by fictional renowned artist Fletcher Yazoo. The defendant is accused of stealing the painting and committing grand larceny.
"It's more of a learning experience than an actual trial," said Hannah Harris, junior and first-year attorney. "It's kind of just proving how good you are at knowing the law, rather than how well you can prove your case, specifically."
Most of the students were pleased with the scrimmage's turnout, especially in comparison to earlier practices. "Two weeks ago, we had two scrimmages in a day against Santa Susana and West High. I was super nervous, but this one I was definitely much more comfortable," said Harris.
Mr. Shaun Near, faculty adviser, mirrored the students' opinions on how they are improving. "So far, we are making great progress," said Near. "We pretty much got the case down […] now it's more of fine tuning and tweaking, and trying to find kind of what our potential problems are with our case and what we need to improve on to make our case as perfect as possible."
The official county competition will take place on February 23, 24, and 25 at the Ventura County Courthouse from 4 p.m. to 10 p.m., and will determine which Ventura County mock trial team will advance to state finals.
Leave a Comment
About the Contributor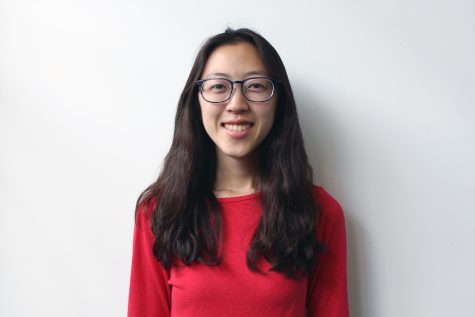 Sophia Cheong, Retired Features Editor (2015-2017)
Hi! I'm Sophia but many like to call me, "Sofa." Sadly, this is my final year at Cam High, which means my last year on the Cam High Stinger.  It is weird...