Mocking the Mockers
Story Updated Monday, 9/22: Mock Trial kicked off with the first tryouts of the year on Monday, September 8. The award-winning team is breaking new ground this year as Mr. Shawn Near, Social Studies Department chair and Mock Trial team adviser, had enough students qualify to create two teams.
"The two main purposes of Mock Trial is to teach the students and participants to elevate their self confidence, increase their imaginations, allow them to speak at public, and teach them about the law. The second purpose is to get a team to compete against other schools and to put what they have learned to the test," said Mr. Richard Diamond, attorney coach.
Dylan Specht, junior, tried out for Mock Trial for the first time on Monday, stating that he was nervous but excited at the same time. "I thought it would be interesting to join something that involved debating and actually talking to people at other schools [instead] of standardized testing and writing."
This year, Diamond plans to have a variety of new participants, so "it will be necessary to start from scratch." In previous years, the Mock Trial team had more returning participants and could simply pick up where they had left off.
"If any of my students started a sentence with the word 'so', I would take them over my knee," said Diamond.
Cam High's Mock Trial Team placed fifth in the county-wide competition last year.
Although the team did not qualify for finals, Diamond said, "We performed well. All of our students challenged themselves and did at least as well as many cases- better that we expected."
Bhavika Bhagat, a junior at Cam High, expressed positive feelings as a second-year member of Mock Trial.
"I've always enjoyed public speaking and, you know, being in front of a crowd, especially debating […] It's kind of like a passion for me because I enjoy speaking in front of people. It's a great way to open up and to not be afraid of what's going to happen. I heard about it my freshmen year, but I missed the tryouts."
Mr. Shaun Near, faculty advisor, also mentioned that he had high expectations for the upcoming 2014-2015 Mock Trial team.
"The coaches help them refine their work and advise of the legality of questions or answers," said Near. "But what you hear from them in competition is primarily their own creation. That sets us apart from a number of schools."
Helen Zhang, a returning member of Mock Trial, stated that creating a team bond was the best part of the entire Mock Trial experience.
"At awards night, I remember sitting there cheering on my friends who had gotten awards prior to me, like Alan and Omeed, when I heard my team cheering. I'm staring at the board, and I'm like, 'Wait, that's my name up there!' It was amazing." Zhang took third place as Best Witness last year during the county awards ceremony, along with Alan Cha, Cam High alum, and Omeed Tavasoli, currently a junior.
The Cam High Mock Trial team will meet and practice from 6:30 to 9:00 p.m. on Mondays and Wednesdays. Diamond mentioned that they will meet more often as they approach competition.
Leave a Comment
About the Contributor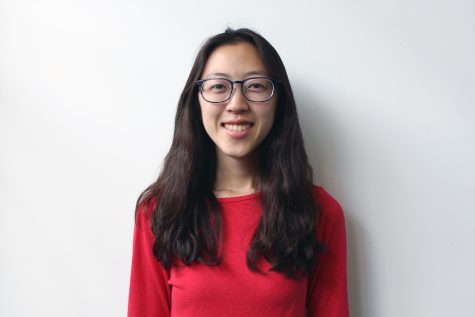 Sophia Cheong, Retired Features Editor (2015-2017)
Hi! I'm Sophia but many like to call me, "Sofa." Sadly, this is my final year at Cam High, which means my last year on the Cam High Stinger.  It is weird...