Cooking up a new band
Cam High started off the 2015 to 2016 school year with another new band director, Mr. Daniel Cook. Mr. Cory Reynolds, who succeeded Mr. John Stava after his retirement in June of 2014, left the position after one year.
A walk-on marching band assistant in 2004 and an official assistant band director since 2006, Cook came to teach at Cam High after being the assistant band director at Moorpark High School for five years.
"I've known about Camarillo High School for a lot of years," said Cook. "I've always respected Camarillo's presence and the whole program. To me, it's the strongest program already in the district, and I'm excited with the potential it has to be even stronger."
Cook attended Ashford University, where he received his music degree, and is now finishing up his last units towards his music education degree at Cal State Northridge. He is also a Southern California School Band and Orchestra Association (SCSBOA) field judge and a designer of field shows, having worked with 15 different schools on their performances.
"It's absolutely the most rewarding thing to teach high school music. There's never a dull moment and every day is completely new," said Mr. Cook. "It's exciting being part of a class that you, in general, keep the students for four years, so you get to see the development of a musician and a person. To be a part of the process, not many school classes can do that, that's what's so unique about music."
A noticeable difference in this year's band program is the enrollment of fifteen students from Rancho Campana, the new high school located across town.
"We are paving new ground for this new relationship between the two high schools in Camarillo and working through exciting challenges that come with a new high school without all the activities that most high school's have," said Mr. Cook.
Despite the new students and the need for a slight schedule change, Cook's goals for this school year are not very different from what had been done in previous years of band at Cam High.
"We've bumped up a division, so we're 4A instead of 3A," Cook said of the band's achievements. "We're hoping that we make it into the championships and we're top 12 in Southern California in our division. Those are our plans, not always in our control, but those are our plans."
As a high schooler, Cook played for the Ventura County Honor Band, the Northridge Youth Philharmonic Orchestra, and the Young Musicians Foundation Debut Youth Orchestra. He is an alum of Moorpark High School, class of 2004, where he participated in the school's marching band and winter drumline, much akin to the programs he now leads at Cam High.
Leave a Comment
About the Contributor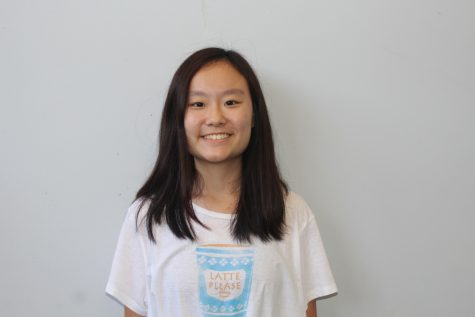 Kristi Chu, News Editor
Hello! My name is Kristi Chu, and I am a senior at Cam High. This is my second year on the Stinger staff, and I'm so happy to be the news editor this year!...