Banding Together
After Mr. John Stava's retirement last year, Mr. Corey Reynolds stepped up as Cam High's new band director.
Reynolds, previously a band teacher and director at Lemoore High School in Lemoore, Calif. and Edison High School in Fresno, Calif., said he enjoys Cam High's atmosphere. "I like the school; so far, so good," said Reynolds. "Everybody's been really nice and helpful."
Reynolds graduated from California State University Northridge with a Bachelor's degree in music. His passion for music began in his early years. "I originally started playing [various types of drums] in middle school through high school, and it really drove my career," he said.
The band director of over 11 years played in the drum line throughout his high school years and considers the timpani drum his favorite instrument.
David Schneider, sophomore, believes that under Reynold's wing, the Cam High band will reach new heights in terms of success. "We're probably going to get a lot farther in competitions than with Mr. Stava," said Schneider. "He's going to make the band a lot better in the long run." Schneider also said that Stava was relatively more lenient in comparison to Reynolds.
Reynolds said that he has a different teaching style than most directors. Instead of handling the band as a whole, he said that, "it varies on the student. Sometimes you have to be serious and sometimes you have to keep it simple."
Cam High's Marching Band has a busy competition season and is currently practicing every morning before school for it. "Every single year we go to a heritage festival for Concert Band, Jazz Band, and Choir and it would be nice to do well on that," Reynolds said.
Katie Cha, sophomore, also said she's excited for the band's new direction. "He's really trying to make band the best it can be," said Cha, "and I think he can help us take home the championship."
About the Contributor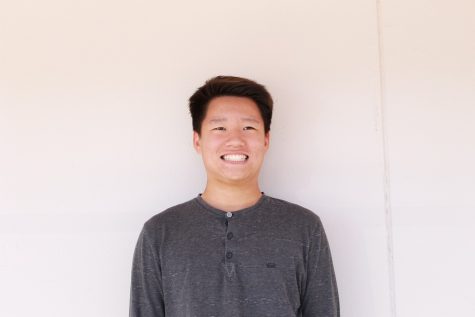 Paul Chun, Staff Writer
Hi, the name's Paul Chun. I'm a sophomore here at Cam High. I like to play tennis on my free time and enjoy my time reading about different articles on...