Scorps start season strong with triumphant win against Paso Robles
[tribulant_slideshow gallery_id="1″]
Fueled by their earlier victory in a scrimmage against Rio Mesa, Cam High was prepared to dominate during the first official football game of the school year against Paso Robles last Friday night.
Due to the passing of two Cam High students, a moment of silence took place as the first event of the game. The football team made a solemn entrance, walking arm-in-arm onto the field while holding Daniel Morales's jersey.
The first quarter finished with the Bearcats holding the upper hand against the Scorpions with a one-point lead. The Scorps proceeded into the second quarter ready to redeem themselves.
Halfway into the second quarter, Cam High pushed their way to a touchdown, bringing their score up to 13, and gained another seven points in the following two minutes. The Bearcats, not to be outmatched, also gained another seven points. With only a minute left in the quarter, Cam High scored one last touchdown, putting their score at 28.
After a joint performance by the entire squad, the varsity cheerleaders took the floor and performed for the crowd. Next up, the marching band played, "Danza de la Farruca," a Spanish composition from the Three-Cornered Hat by Manuel de Falla, leading the Scorps into the third quarter.
Neither team scored a touchdown in the third quarter, leaving an anticipating crowd at the start of the fourth. Approximately five minutes into the last quarter, the Scorps took their place at the end zone and advanced their score to 34. Cam High scored their final touchdown within three minutes of their previous, blocking tackles as they ran across the field, and ended the match with a 41-14 lead.
"I'm really, really proud of the guys," said head coach Jack Willard.  "We've got a tremendous opponent next week."
Cam High will compete against Arroyo Grande this Friday at 7 pm.
Leave a Comment
About the Contributor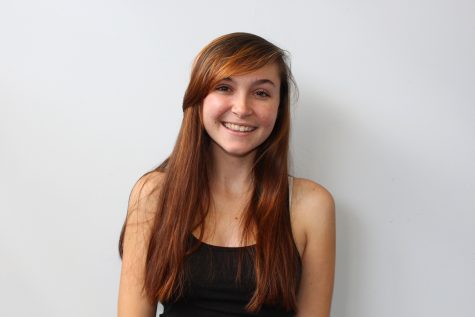 Keira Witham, Sports Editor
Hi I'm Keira Witham, I am a senior at Cam High and this year's Stinger Sports Editor. Writing is my love along with psychology and child development. I...