Prom is coming: Is it worth going?
Although prom is an established high school tradition, some Cam High students cite financial reasons as the most significant factor in their decision not to attend the upcoming event.
The iconic last hurrah of one's high school career has seen a rapid price increase in recent years, and while it's not the only reason some seniors choose not to attend, it is a deciding factor for many.
Prom tickets started at $80 this year, which was lower than last year's $100 price tag. The price of a ticket includes costs for the dance, dinner, hors d'oeuvres, photo booths, caricaturists, and venue.
Still, some students do not believe that $80, or the current $100 that they now cost after the cost went up, is a justifiable price for one ticket. "[Tickets are] too expensive, especially if I wanted to take someone," said Trevor Rush, senior. "It's $100 just for my ticket and $100 for theirs."
Seniors are also concerned that spending the money they've garnered from their jobs on prom may be a waste of their hard work. "I'd rather spend [my money] on college and not have debt later on, instead of one night that probably won't even be that much fun, to be honest," said Shain Wutkee, senior.
The senior class cabinet, however, said they did all that they could do to make the tickets cheaper; nonetheless, the class cabinet needed to have an adequate budget to actually plan the prom.
"Prom is planned and funded entirely by the students, so it's hard to raise enough money to cover the entire cost. That's why tickets have to be expensive," said Jeffery Fielding, senior class treasurer. "I feel bad for the people that can't go to prom due to financial costs. I completely understand. As a part of the senior class cabinet, we tried very hard to reduce the cost of prom as much as we could, and compared to [the ticket price of] last year's, I feel we did pretty well."
If financial issues were not a concern, some Cam High students say they would probably attend. "If the ticket was free, I would probably end up going," said Rush.
On top of the financial issues, Rush compared prom to homecoming, which he said wasn't as much fun as he'd hoped. "I think [prom] is just another homecoming. It's not really worth going to."
Senior Noah Snair, however, believes that the two dances are not similar in terms of amusement. "Prom is actually better [than homecoming]," he said. "I've gone to homecoming twice, and both times I've been disappointed."
Rush also believes prom is only targeted toward a specific group of people. "I feel like it's a tradition that to some people means a lot more, and to others, it just doesn't mean as much," he said. "I think if you're a senior and you're super into sports or if you're a cheerleader or something, then you would probably be more into it. In a way, that was kind of what it was for."
Wutkee also cited other reasons for not going to prom. "It doesn't sound like a place I would want to be at," she said. "I think school prom is kind of overly hyped, especially because a lot of people end up spending their entire time in a party bus anyway, and only go to the actual prom for like half an hour. It just seems weird."
Others, still, are simply just not interested in social parties at all. "I just don't like social things," said Snair. "I'm not very big on social gatherings."
For his part, Fielding believes prom is still worth going to. "It is expensive, but you are getting your money's worth," he said.
Leave a Comment
About the Contributor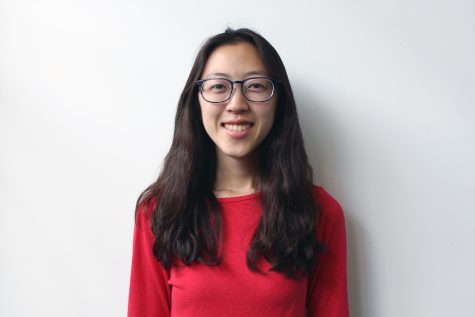 Sophia Cheong, Retired Features Editor (2015-2017)
Hi! I'm Sophia but many like to call me, "Sofa." Sadly, this is my final year at Cam High, which means my last year on the Cam High Stinger.  It is weird...