Drama department prepares to take the stage
Cam High's budding actors are now just days away from the opening of their annual spring production. The students will be enacting Agatha Christie's The Mousetrap, directed by Mr. Richard Winterstein.
The play, a 1950s murder mystery set in Great Britain, will be performed March 20-22 and March 27-29, starting at 7:30 p.m. The run-time is expected to be about three hours. Tickets will be sold at the door, at the usual price of $10 for adults and $5 for students.
Taking place in Monkswell Manor, an inn owned by Mr. and Mrs. Raltson, the play begins with the recent murder of Maureen Lyon, a woman who had been previously convicted and sentenced to prison for child neglect and endangerment.
"The Ralston's guests, Mrs. Boyle, Major Metcalf, Mr. Paravicini, Christopher Wren and Miss Casewell, and [the owners] are all found to have some sort of a shady past and/or a connection with the child abuse case and the murder victim," said Bhavika Bhagat, junior and cast member. "With the arrival of Sergeant Trotter and the death of a guest, the mystery continues to unravel, filled with twists and turns, finally ending with a surprise."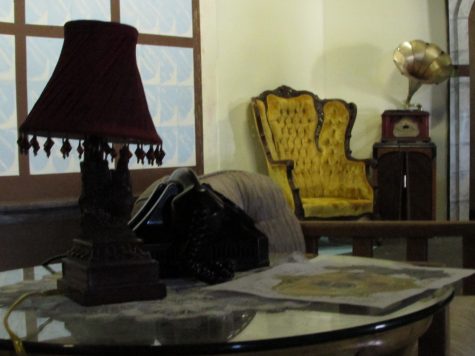 Drama students are busy learning their roles and setting up for the upcoming production.
"This is my first play, so I'm learning along the way," said Bhagat. "I do know that the cast are preparing for the play by having 2 hour-long rehearsals from Monday to Thursday every week, and the crew are building the set as we practice. It's still a work in progress, but by the time the play shows, we'll be ready."
Shania Brenner, senior, said "Right now we're still working on just knowing our lines, knowing our cues, working on the sets, and […] understanding who our characters are."
Despite the play consisting of a small cast, some of the students, as well as Winterstein himself, feel optimistic about the outcome of the production.
"I definitely think that the audience will enjoy this play, and will walk away feeling enormously satisfied," said Bhagat, who will have her theatrical debut as the character of Mrs. Boyle.
From a director's viewpoint, everything appears to be in order.
"The preparations for the play are going amazingly well. We open in two weeks, and it's always a scary period… but it always comes together," said Winterstein.
Leave a Comment
About the Contributor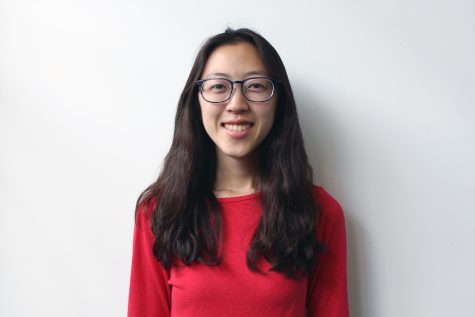 Sophia Cheong, Retired Features Editor (2015-2017)
Hi! I'm Sophia but many like to call me, "Sofa." Sadly, this is my final year at Cam High, which means my last year on the Cam High Stinger.  It is weird...