Freedom in Training
While college application season often involves a great deal of discipline, hard work, strict schedules, and back-breaking academic rigor, these requirements are not out of the ordinary in the lives of many military-bound students at Cam High. Roughly 1.7% percent of Cam High seniors from the 2016 graduating class decided to attend military institutions, and a similar number are following in their footsteps this year.
Senior Patrick Huntsinger plans to attend the U.S. Naval Academy or West Point after his four years at Cam High come to an end. According to Huntsinger, he has always wanted to serve as a way to give back to the country that has provided him with so many opportunities. "The process of applying to a military academy is more extensive than that of regular schools, in addition to teacher recommendations and transcript information, medical examinations, physical testing, and competing for a congressional nomination are all required," he said of the differences between military applications and the traditional college application process.
Specifically for the Naval Academy, Huntsinger also needed to submit information about his academic, physical, and service activities. "One of the largest portions of the application [process] was competing for a congressional nomination. This consisted of several more applications and an interview with a board of reviewers, who [are associates of] congresswoman Julia Brownley," he said. "In addition, I had an interview with a Naval Academy blue and gold officer, who assisted and assessed candidates. I had two medical examinations and also went through a series of physical tests, [including the] Candidate Fitness Assessment, which consisted of basketball throws, shuttle runs, pull ups, and a one mile run."
Hunstsinger is currently pursuing various enlistment options and ROTC scholarships.
Jason Flittie, senior, is preparing to make his debut at the United States Air Force Academy (USAFA) this year after he graduates. He applied by completing the admissions process—which he found long and bureaucratic—including a medical examination with the Department of Defense Medical Examination Review Board (DODMERB) that entailed a pre-medical screening, an exam, and having to be approved by the board.
"Most colleges have much easier application processes [than the USAFA]," said Flittie. "Military Academies are also more rigorous than standard colleges, as very few colleges have mandated physical exercise, character training courses, or military exercises on weekends." The first six weeks at the academy for freshmen include the BCT, commonly known as Basic Combat Training or boot camp, followed by the academic year, which matches a university's semester system. Everyone has to complete BCT prior to entering.
"I will continue on [to pursue a] higher education during my service in Specialized Undergraduate Pilot Training (SPT), Euro-NATO Joint Jet Pilot Training (ENJJPT),  or a master's degree at a prominent civilian university or war college," said Flittie of his plans after graduating from the Air Force Academy.
According to Flittie, the  USAFA is an all-expenses paid 4-year educational military institution. "I will graduate with at least one bachelors degree and a commission as a second lieutenant (O-1) in the United States Air Force. I will have a minimum commitment of 6 years service after that, but I personally plan to stay in much longer. The USAFA has 27 majors, including multiple classified programs. I will likely pursue graduate educational programs as an officer, either at a civilian university or military facility, depending on my specialization field," said Flittie. All cadets are required to participate in physical activities of their choice and to pass the PFT (physical fitness test) every 6 months.
As for general education classes, military-specific gen ed programs include airmanship and weapon systems familiarization programs (including small arms, parachuting, Air Force/military history).
Another option for military bound students is enrolling in the Reserve Officers' Training Corps (ROTC).  According to the U.S. Army website, ROTC is a program offered at colleges and universities designed to give students leadership training and open the door to the possibility of becoming an officer in the future is they find a passion for it. ROTC can lead to a career in Navy, Air Force, or Army.
Many high school students join the ROTC program on campus, in order to prepare for their future plans in the military. When applying for the ROTC scholarship program, there is a list of requirements and tests an individual must pass in order to attend the academy. These include a fitness test consisting of three events: curl-ups, push-ups, and a one mile run. In addition, students are obligated to be a U.S. citizen, be between the  ages of 17 and 26, have a high school GPA of at least 2.50, have a high school diploma or equivalent, and score a minimum of 920 on the SAT or 19 on the ACT to be considered in the Four-Year High School Scholarship program, according to the website.
Senior Thomas Huebner plans to join the Air Force ROTC while at a four year university and then go on to join the Air Force after he graduates.  In terms of the application process, Huebner said, "I didn't apply to any service academies; however, the application process for [ROTC], isn't hard." Huebner decided to join the Air Force after he was inspired by the service of his father and grandfather.
Contrary to standard four year colleges, Military Academy students get paid for their time in school. "I get paid four-hundred dollars a month [while attending the Air Force Academy]," said Flittie. "Upon graduation I will earn the pay of a commissioned second lieutenant, [which is equivalent to] approximately thirty thousand dollars per year."
However many slight similarities there may be between the admissions processes for standard colleges and military academies, there is one major factor that sets both paths apart according to applicants: military students sign up knowing they are putting themselves at risk and still continue to sacrifice themselves for the safety of the United States of America. "[I do this] to protect our democracy and way of life from those who would [try to] change or destroy it," said Flittie.
Leave a Comment
About the Writers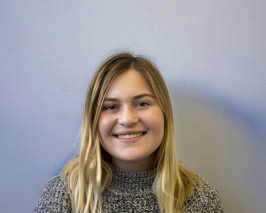 Emma Brock, Managing Editor
Hello! My name is Emma Brock and I'm the 2017-18 Managing Editor of The Stinger. I'm currently 17 years old and a senior here at Cam High. I plan to bring...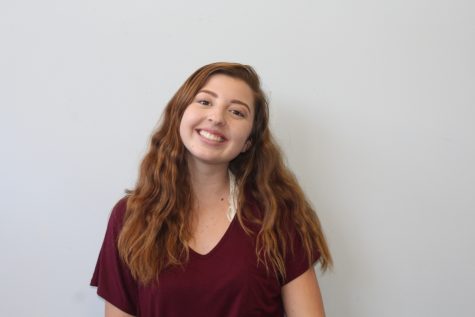 Alyssa Viviano, Staff Writer
Hi everyone! My name is Alyssa, I'm 16 and this is my first year writing for the Stinger. I have always enjoyed writing and I am looking forward to sharing...