Scorps Spotlight 20: Sathya Raminani
While most students his age would be finishing out eighth grade and nervously anticipating their arrival to high school, 12-year-old Sathya Raminani is currently attending Cam High as a ninth grade student to pursue a higher education at a faster pace than his peers.
In sixth grade, Raminani took online classes through APEX, an online program designed to support students in making up classes or getting ahead. The program allowed him to skip two grades and graduate from middle school."Since I was really young, I wanted to get ahead in school," said Raminani. "My parents supported me a lot, but I was the one who wanted to do this."
Raminani was enrolled at Las Colinas Middle School, but transferred to Cam High after realizing he was ready for an academic change. "Cam High is a lot bigger than my middle school. It was a little sad leaving my friends, [but] we still hang out so it's okay," he said. "I do have friends here, just not my age. I'm kind of used to that."
He plans on leaving Cam High to attend Cal State Los Angeles for the 2017-2018 fall semester through the Early Entrance Program there. This program is designed for students ages 11 to 16 who have not finished or started high school, allowing them to finish their undergraduate early, regardless of completing the high school requirements. "It's basically a deferred admission, so pretty much I got into Cal State LA. I'm very excited to go," Raminani said, "I don't think I'm technically graduating, I'm just leaving after this year. Then I'll be completing my undergraduate at Cal State LA."
Since Raminani is still only 12-years-old, he cannot live in the dorms with the other students. He said, "I might live in a hotel with my dad in LA or I might commute by train with my grandpa."
Raminani has already visited the campus and is looking forward to attending school. He said, "I've already gone there for a month, during a summer program and it was really fun. After I go to college there, I would like to pursue a career in science. I hope to go into either medicine or research."
When not studying, Raminani is active on campus as a member of UNICEF. Some of his hobbies include swimming, playing games, and hanging out with friends.
"I joined [UNICEF], to be honest, because my friend Ramtein was in it. But I also like that I am helping others in need around the world," said Raminani.
Taking college courses and AP style classes is exciting for Raminani, who is taking AP US History, Physics, PE, Calculus BC, Spanish 1, and Chemistry Honors at Cam High. His favorite class is between Calculus BC with Ms. Irina Kennedy or Chemistry Honors with Mr. Bill Tanner because of their teaching styles. According to Raminani both teachers are funny and easy to understand. "Ms. Kennedy is a very good teacher. She really explains the material well. And Tanner is super funny. At first I was nervous to be in his class but now I feel more comfortable."
"Being in [Chemistry] with Sathya is really fun and no different from my other classes. He's just like everyone else, probably even nicer. He is really funny and sweet and whenever he gets called on, he knows what he's talking about. He does his homework more often then most high school students, which is expected. But he is seriously the sweetest kid out there," said junior Nicole Dempsey.
Raminani's teachers also speak highly of him. "Sathya is indeed a very interesting student," said Kennedy, "Sathya has a very high level of determination, self discipline, and persistence. At first he had mild challenges in my class, mostly because he came to [Cam High] from another school. However as time went by, Sathya was getting better and better, even though the material was getting increasingly harder…He is ambitious, knows what he wants, and he is working hard on accomplishing his goals. I wish him the best, and hope to see him make a difference in the world."
View Comments (3)
About the Contributor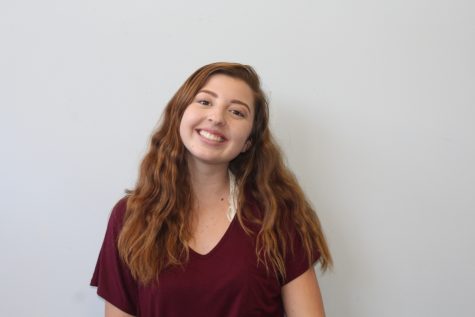 Alyssa Viviano, Staff Writer
Hi everyone! My name is Alyssa, I'm 16 and this is my first year writing for the Stinger. I have always enjoyed writing and I am looking forward to sharing...