Minimum Day Scheduled Due to High Temperatures
With triple-digit temperatures across the district, OUHSD designated Monday and Tuesday of this week as minimum heat days, allowing students and staff at Cam High, Channel Islands, Hueneme, Oxnard, Pacifica, Rancho Campana, and Rio Mesa High Schools to escape the heat of the classrooms. Performances at the annual Back to School Night were also cancelled due to the heat.
"I love that we have minimum days for the heat. I think if it's close enough to 95 they should give us a half day, because even if it's not exactly 95 it's still unbearable," said Alissa Tryforos, sophomore.
The Stinger covered a similar situation in 2014. Since then, air conditioning has been installed in the The T and L buildings; however, the rest of the school remained in 104 degree heat. "[The heat] makes it hard to perform at school when it's that hot," said Srividya Magamti, junior. "It's much harder to concentrate in classes that lack [air conditioning]."
"It makes you focus on the heat rather than the class," said David Davenport, senior.
Teachers face the plight of covering their course material in heat. They recognize that students find it difficult to learn in the heat and also find it difficult to teach in the heat. "It's very uncomfortable. I'm melting," said Mr. Jochen Maier, German teacher.
"I feel very sorry for the students having to endure the heat class after class," said Mrs. Francesca Gurney, Spanish teacher. On unseasonably hot days, Gurney said that she allows students to fill their water bottles and keeps the lights off in her classroom in order to keep it cool.
The scheduling of more minimum heat days is expected throughout the warm autumn.
Leave a Comment
About the Writer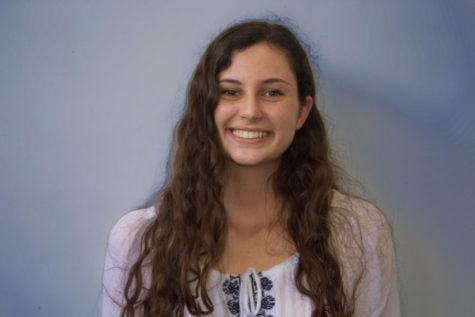 Rachael Ryan, Managing Editor
Hi! I'm Rachael and I am a senior. As the news editor, I am looking forward to reporting the exciting things our student body and staff will do this...