Breaking News: Minimum day planned for heat emergency
Due to high temperatures and Santa Ana wind conditions, Cam High will have a minimum day on Friday, October 3.
According to an email sent out to staff of all OUHSD schools, Friday will be a minimum instructional day due to "unseasonably high temperatures." News of the 12:22 pm dismissal was also announced during fifth period today over the loudspeaker.
Early dismissal due to high temperatures is completely unprecedented in Cam High's history.
"[The news] just made my day," said sophomore Laura Reding. "We're still going to school but the short day makes it better."
Temperatures in Camarillo and the surrounding areas have skyrocketed, averaging 92 degrees this week. Dr. Gabe Soumakian, OUHSD superintendent, described these temperatures as "unusual for this time of year."
In fact, temperature records from Wunderground over the past 20 years indicate that the end of September and beginning of October are always warmer than even June and July. Santa Ana wind conditions as well as low-pressure systems create off-shore breezes and high temperatures, a lethal combination to the drought-stricken area.
"The students will be excited that they get [the short day]," said Mr. Bryan Staples, Social Science teacher. "I think every teacher has a problem with a classroom over 92 degrees. It's hard for the students. When we have a classroom that is over 92 [degrees], how can we maintain our academic standards?"
Many students and staff alike agree that extremely high temperatures in the classroom can affect learning at Cam High.
"Because of the circumstances, I think [the minumum day] is a great decision,"  said Mr. Mike Prewitt, Physical education teacher and girls basketball coach. "Students learning in hot classrooms is really counterproductive."
Hot temperatures in the Camarillo region are expected to stay consistently above 80 degrees for the next few days.
View Comments (1)
About the Contributor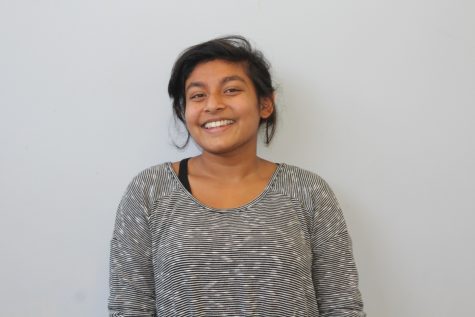 Athena Quddus, Editor-in-Chief
Hello friends! My name is Athena, and I'm the Editor-in-Chief of this wonderful publication. As this is my fourth year on the Stinger staff, I hope to...