Cam High varsity and junior varsity swim victorious
Boys and girls varsity  swimmers departed for CIF-SS Division 3 Finals today after becoming Coastal Canyon League champions on Friday and participating in the CIF-SS Division 3 Preliminaries yesterday.
Cam High swim has had a great year. After winning the boys winning CIF all academic team champion award, they are now on their way to new heights. After winning Coastal Canyon League championships the swimmers will proceed to California Interscholastic Federation or CIF. During this time the swimmers compete with schools all over California. The swimmers have a chance at winning individual awards during this time. "I feel really excited [to go to CIF]. The anticipation is killing me," said junior Harrison Mello and swimmer of six years.
Twenty swimmers qualified for CIF some being alternates, swimmers who compete only if the person who is scheduled to compete gets hurt or must drop out. Swimmers can compete in a multitude of competitions ranging from relays, freestyle swims, and structure swimming. The swimming are categorized into events depending on length and type of swimming.
Relay races are one of the many events offered to the swimmers. A relay includes eight swimmers that switch off after swimming certain distances. This year our girls swim broke a record from 2004 in the 200 medley relay.
Swimming has become a passion for some of these Scorpions. Many have been swimming since they were young and swim for a club team. "I've been swimming since I was in sixth grade. I like the team dynamic. It also gets you in perfect shape," said senior Zachary Caipang.
The teams will proceed to CIF- SS Divison 3 Finals Wednesday May 12 in Riverside.
Leave a Comment
About the Writer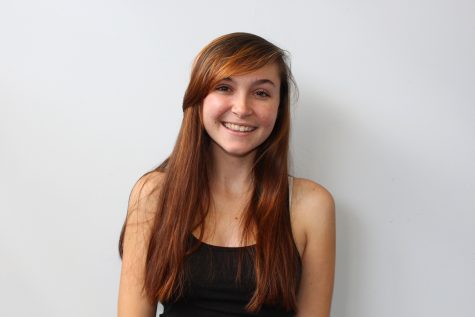 Keira Witham, Sports Editor
Hi I'm Keira Witham, I am a senior at Cam High and this year's Stinger Sports Editor. Writing is my love along with psychology and child development. I...