Talking Politics: Scorps participate in JSA debate event
Students shared their political concerns at Junior Statesmen of America's (JSA) "One Day" event, a forum designed to inspire discussion of different topics that affect California.
JSA is an organization that aims to provide high schoolers a way to express their points of view on different political ideas, events, and situations. The "One Day" conference for JSA members took place in the H-wing. The entrance fee to the event was five dollars and hosted over forty-five attendees present.
The topics discussed at the "One Day" included both social and political matters such as dividing California into six separate states or raising the minimum wage. They also had an activism workshop and a political compass to help students identify what side of the political spectrum they best identified with.
"The true purpose of the One Day mirrors the intent of JSA, which is to facilitate youth interest and involvement in current events," said Hannah Kurowski, a junior and the president of Cam High JSA.
"We had three different blocks with three or four debates or thought talks, which were essentially open forms for discussion that were kept on topic by a moderator, and one 'political compass', a system designed to help students compare their views to today's political parties," she said. "We also had a keynote speaker attend."
JSA members who attended the One Day event viewed it as "successful" and "helpful" to everyone who attended. "This conference is beneficial because it really helps people get a grasp on what is going on in the world and get more an insight on politics and government," said Michelle Liu, a sophomore and assembly member. "Personally, JSA helped me become more aware and involved in our community."
Best speaker awards were given to Hannah Kurowski, junior, and Adam Sanderson, freshman, for the debates during the event.
"All in all, it was a busy and fun day," said Ami Hayashi, a senior. "CIR is a small region, so I think we did pretty well. It was all for profit, and it really seemed to spur some interested JSA members to attend Fall State, our next big conference."
At the end of the "One Day", Jaques Jougla Carpenteria High School wrapped up the day by handing out certificates to those voted 'best speaker' in their respective debates.
Leave a Comment
About the Contributor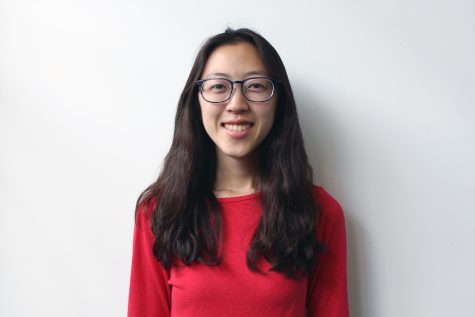 Sophia Cheong, Retired Features Editor (2015-2017)
Hi! I'm Sophia but many like to call me, "Sofa." Sadly, this is my final year at Cam High, which means my last year on the Cam High Stinger.  It is weird...