Elise and the Ravioli Restaurant Reviews: D'amore's Pizza
[slideshow_deploy id='54505′]
There are only three things you need for an authentic Italian restaurant: fresh ingredients, a stone fire oven, and some zesty olive tapenade. D'amore's Pizza has them all.
We paid a visit to D'amore's Pizza on Sunday afternoon with stomachs empty and hopes high. Despite the restaurant's unassuming façade (a plain beige front with a faded fluorescent sign), the moment we entered through the doors, the welcoming warmth and quaint atmosphere of a traditional Italian restaurant enveloped us.
A friendly waitress gave us our pick of seating; we chose a booth by a window, one with a view of the innumerable photos hanging on the walls, all featuring members of the D'amore family on their worldwide travels.
Moments after we sat down, a server placed a basket of bread and a dish of olive tapenade on our table. After a few seconds of patience, we let ourselves indulge in the sliced heaven in front of us. The tapenade's ingredients blended perfectly in a chilled mix, no-one flavor overpowering another (looking at you, olives). We later discovered that the bread could be split open and used to scoop up the tapenade, after which we spent a solid few minutes perfecting this method. One empty bread basket later, we were ready to order.
Though our stomachs were singing after the satisfying appetizer, they dropped when we opened the menu and observed the prices. All the entrees cost from $10-$20. Even some sides were priced at $19.95, though they did also offer some more reasonably-marked options that ranged from $5-$10. We decided on a "D'amore favorite", the Pizza Bianco (medium, six slices, $21.50); and the Tortellini alla Piemontese ($13.95).
The Pizza Bianco, D'amores signature pizza, arrived first. Ricotta, mozzarella, and Romano cheeses topped the sauce-less pizza; as well as fresh spinach, sauteed onions, and roasted vegetables. The clearly handmade crust was speckled with flour and cornmeal, perfectly baked in a stone oven to give it a rustic taste and satisfying crunch. We later discovered that the crispness of the crust came from D'amores's high-tech pizza engineering. They layered the spinach between the cheeses and the dough to prevent the oils from soaking in while baking. Genius. The first slices dragged lines of cheese from the platter to our plate, the hallmark of a good pizza, and the roasted vegetables embedded themselves evenly over the circular expanse. Our first bite could only be described as a battle of moaning noises as the pizza charmed our taste-buds with its beauty. We just sat there for a while, staring at the dish, mourning the fact that the pizza would, as all wonderful things must, come to an end. Luckily, our tears dried by the next dish, the tortellini.
The Tortellini alla Piemontese came to our table in a medium sized bowl, floating in an undulating sea of white cream sauce. Boy, were we excited to bathe in that pool of pollo. Our first bites of the tortellini somehow resulted in even more moaning than the pizza as we fell into gluttonous comas. The tortellinis were chicken-stuffed clouds of al dente pasta, soaking in a jacuzzi of cheese sauce. Small slivers of sliced ham were scattered across the dish, giving a wonderful pork flavor to the entree without overpowering it. Our only complaint was the lack of peas, but that concern was hushed away by a chloroform rag of creamy goodness.
As a tribute to our Italian correspondent  "Breen" (Former Cam High Stinger Managing Editor 2014-2015), we split a piece of tiramisu for dessert ($5.95). It arrived on a plate with swirled chocolate syrup around it for our viewing pleasure. On the first bite, the rum packed an overpowering punch, but soon blended into place amid the other flavors. The layers of cream and soaked ladyfingers gave the tiramisu a fantastic texture, but unfortunately it had a disappointing amount of espresso, a barely noticeable amount, in fact.
We paid our bill, took some photos, and exited D'amores with satisfied palettes, a sizable amount of leftovers, and a dent in our wallets.
The family-run atmosphere, fresh ingredients, and traditional recipes of D'amore's Pizza make it one of the best Italian Ristorantes in Camarillo, California. However with it's high prices, D'amores should only be reserved for special occasions and not for the regular after-school feast.
View Comments (3)
About the Writers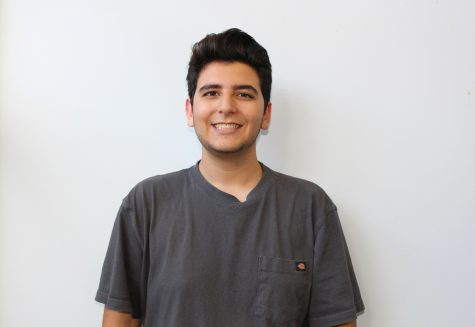 Omeed Tavasoli, Staff Writer
Hello everyone! My name is Omeed Tavasoli and I am a new staff writer for the Stinger. Aside from writing, I have many hobbies and interests including...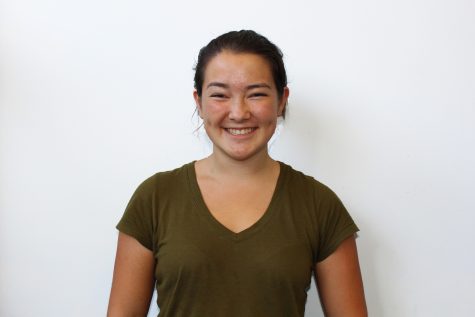 Elise Umetsu, Staff Writer
Salutations! I'm Elise. I'm a first year Stinger writer, fourth year high schooler, and seventeenth year human. I love swimming, baking, and spending...