Scorps win by a narrow margin at homecoming game
Cam High defeated the Calabasas Coyotes with a score of 44-41 during the homecoming football game on Friday, October 17.
The game started off with Calabasas at the first and ten. The Coyotes scored the first touchdown with four minutes left in the first quarter, making the score 0-7.
The Scorps answered within three minutes with a touchdown of their own, tying the score and prompting fireworks from across the baseball field.
Cam High kicked off the second quarter with a touchdown and a two-point conversion making the score 15-7. But the Coyotes were on the hunt and fired back with a touchdown of their own, narrowing the Scorps to a one-point lead.
The shootout continued through the second quarter as the high-scoring game floated back and forth and coming into half-time, the score was 22-21 with the Scorps narrowly leading.
Half-time revelers took part in the Mardi Gras theme of the evening, as "HOMECOMING" was spelled out across the field in cardboard letters and a truck pulled the homecoming float onto the track. Meanwhile, ASB members passed out beads and mini footballs to audience members. Members of the homecoming court were pulled along the track in classic American muscle cars.
The young set from the Camarillo Roadrunner cheer squad performed with the aid of the Cam High cheer squad and coaches. Cam High varsity cheer performed immediately afterward.
The Court was then introduced onto the field, each accompanied by a family member and their favorite teacher, as confetti and fireworks were shot into the crowd.
The football team returned for the third quarter, running through a sign reading "Cripple the Coyotes." Four minutes in, Cam High scored yet another touchdown, making their stand and holding the Coyotes at bay 30-21.
Calabasas retaliated with two more touchdowns, taking the lead at 34-30.
The fourth quarter started off with a seven point touchdown from Cam High, answered by yet another by Calabasas in the last four minutes. With two minutes left on the clock, Cam High scored one last touchdown, making the final score 44-41 and pulling off the win.
Jessica Sharpe, photographer for El Alacran, Cam High's yearbook, shot the photos for this story.
Leave a Comment
About the Contributor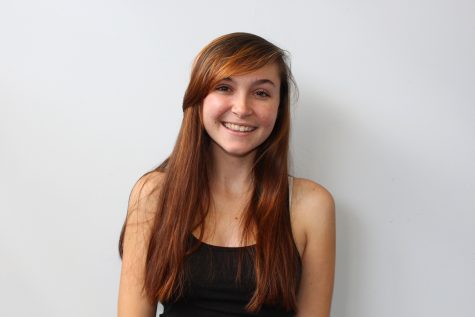 Keira Witham, Sports Editor
Hi I'm Keira Witham, I am a senior at Cam High and this year's Stinger Sports Editor. Writing is my love along with psychology and child development. I...