Bridging the GAPP between Germany and America
Twenty-six German exchange students, each partnered with a corresponding American student, came to Cam High as part of the Goethe-Institut's German American Partnership Program (GAPP) to promote intercultural understanding.
From Disneyland to California beaches to Halloween festivities, the Germans plan to do as many culturally "American" things as possible during their three week visit from Rothenburg ob der Tauber.
GAPP is a non-profit high school exchange program between schools in Germany and America; German students stay with host families in America and vice versa for a short period of time- in this case, three weeks.
Mrs. Heidi Kuehn, the German teacher at Cam High, and Ms. Susane Albang, the German, English, and Ethics teacher at Reichstadt-Gymnasium Rothenburg o.d. Tauber, facilitated the program at their respective schools. Kuehn said she hopes the program will help students feel empowered on their own in foreign countries after they graduate. "[Students] know they can handle loneliness or homesickness, and traveling in a foreign country, and all that kind of stuff. So it's really just to kind of boost their confidence," she said.
Adrian Grüber, sophomore and German GAPP member, is staying with Michael Huber, senior and news editor of the Stinger.
Grüber said that he has been "okay" with the difficulties of only speaking English and has been adjusting just fine. "I expect to have a better English, to know other people from America, and want to know how students live in America," he said.
Eva Ehrlinger, sophomore and German GAPP member, said that she was nervous about coming to Cam High because compared to her regular school in Germany, with only about five hundred students, there are about 2,000 people at Cam High. Ehrlinger is being housed by Brian Raymond, managing editor of the Stinger and junior. "It's very cool. The people are very nice to me," she said. "I feel very welcome."
Jake Tackett, junior and American GAPP member, is currently housing a German GAPP student. "It's really fun," said Tackett. "It's very different, but I've lived with two brothers and a sister my whole life and they are out of the house right now, so it's nice to have someone else."
Tackett said that he hopes to experience a different view on life while undergoing the struggles of traveling in a different country without knowing the language very well. "I'm so excited [to go to Germany]," he said. "The reason why I took German was so I could go on this trip, so I've been waiting for it since seventh grade."
Kuehn said that she looked for people who could retain at least a minimum GPA of 2.0 and knew how to proficiently handle the German language during a spoken interview. Other requirements in order to participate in GAPP included a written application and a teacher recommendation.
"GAPP goes way beyond language," said Kuehn. "Language is actually the smallest part of the whole thing, although the students always improve their German abilities. There's no question."
This weekend, German GAPP students experienced Disneyland, Walk of Fame, and Universal Studios for the first time while being accompanied by their American partners. According to some, they created strong bonds with their partners and other GAPP members during the excursion.
"Disneyland was really cool," said Elif Tuc, sophomore and German GAPP member. "I spoke to people I've never spoken to before, learned about Americans, and got to know them better and make many friends."
The Germans will return to Rothenburg on Nov. 2, and the American GAPP students will travel to Germany and stay at their partner's home from March 14 to April 4.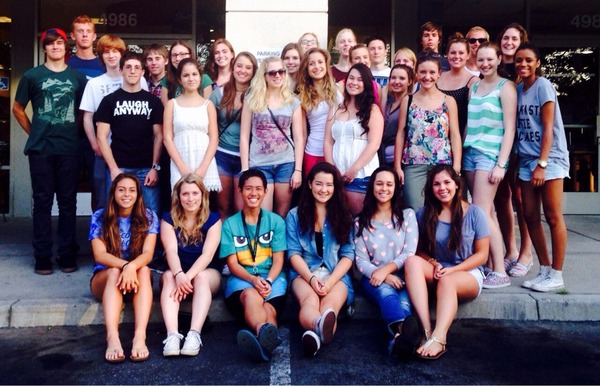 Leave a Comment
About the Contributor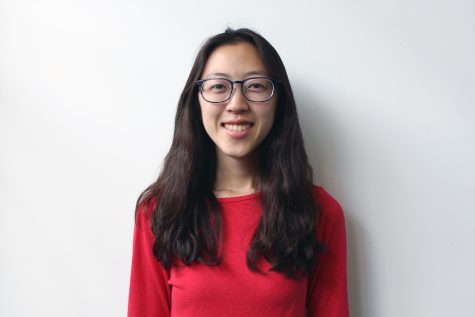 Sophia Cheong, Retired Features Editor (2015-2017)
Hi! I'm Sophia but many like to call me, "Sofa." Sadly, this is my final year at Cam High, which means my last year on the Cam High Stinger.  It is weird...