Fundraising efforts continue for student injured in pool accident
A fundraising event was held at Peace Lutheran Church in Camarillo on September 27 for Jake Martin after his tragic pool accident. The event was packed with many friends, family, community members and fellow Cam High students who cared about Martin.
During the event, a total of over $21,000 was donated to help raise money for Martin to help make his home wheelchair accessible. Also, the fundraising website now has raised $26,826 of the $50,000 for Martin in two weeks.
Mrs. Tina Holland, a friend of the Martin family, was in charge of the yard, rummage and bake sale and said she was amazed at the amount of people who came to support Martin as well as how the event turned out.
"The event went amazingly well." Holland said. "I expected only $5,000 out of the $21,000 that was raised. Some of the people walked up randomly with $40 or $60 and this generosity was something I never experienced."
Holland has visited Martin multiple times at Children's Hospital Los Angeles as he continues to recover from the accident that occurred late last month.
"Jake is doing really well and his spirits are up. Right now, he is in rehabilitation at the Children's hospital," said Holland.
Holland has also said that she and other family friends have confirmed seven other fundraising events that will be held for Martin in the near future.
One of these fundraisers will be held at the Camarillo Flower Shop. A "Hope & Help 4 Jake" floristry set will be available and contain "a special corsage and boutonniere" for homecoming-goers. These will be for sale and all proceeds will go directly to the Martin family.
Another fundraiser will take place at the 2088 Restaurant in Camarillo on Ventura Boulevard on October 19 from 12-8 pm. This will be all an day buffet-style event and will serve breakfast, lunch and dinner. Tickets will be available sometime during the weekend at eventbrite.com.
Earlier this week, Martin was voted onto homecoming court by his fellow juniors at Cam High. Holland said that one purpose of the fundraisers is also to "try and bring Jake to homecoming."
The Stinger will follow more of these events and update on Martin's condition as they change in the upcoming months.
Leave a Comment
About the Contributor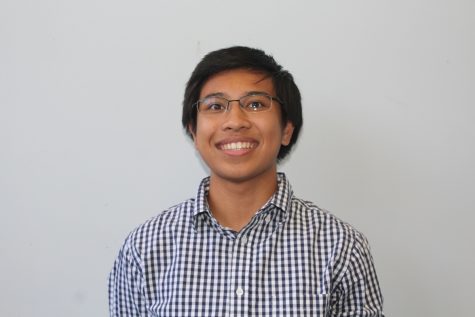 Gaberiel Delacruz, Staff Writer
Hello! My name is Gaberiel Delacruz and I have been apart of the Stinger for four years. I love interviewing people because it's one of the best parts...