Cam High student critically injured, fundraising efforts underway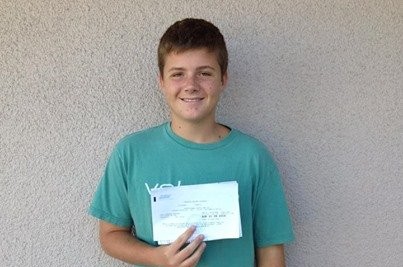 Fundraising via large garage, yard and bake sales will be held this weekend at Peace Lutheran Church in Camarillo to help raise money for Jake Martin, a 16-year old Cam High junior who was injured in what his family called "a tragic pool accident" last week. Martin is at Children's Hospital Los Angeles and is currently paralyzed from the waist down.
Friends and family will hold the event from 8 am to 4 pm on Saturday, Sept. 27 at the church located at 71 Loma Drive off of Las Posas Avenue. Anyone interested in helping with these events can come bring donations by the church between 5 pm and 9 pm Friday evening and at 6 am on Saturday to help set up.
Mrs. Tina Holland is a friend to Martin and his family and will be hosting the bake sale. Holland has also put up a website and is trying to raise $50,000 for Martin's different medical expenses. So far, the website has raised over $10,000 in its first five days.
Anyone can donate money by cash or check or make contact with Holland through the website, which also updates Martin's recovery process.
Holland said she is very happy for all the publicity and help the community has provided so far. "The [Martin] family was so humbled by the support they have seen. I care a lot about Jake and his family," Holland said. "They've had a lot of problems and I'd like to help with that. I can't imagine doing this for anyone more deserving than them."
In addition, several students have set up an impromptu fundraising club on Cam High's campus called 'Team Jake.' Mr. Matthew Doyle, Social Studies teacher, is the adviser. "This is a situation where someone needs help," Doyle said. The campus club will raise funds not only for medical expenses but for get well cards and posters to give Martin support. "It's people helping people," Doyle said.
Mrs. Adrienne Denny, Spanish 1 and 3 teacher who is one of Martin's favorite teachers according to his family, was particularly distraught when she heard about the accident. Denny left school for an entire day in response to the incident after hearing what had happened.
"I take all of my students very personally," Denny said. "It just felt like I had to leave. Jake's the kind of kid that when he walked in, he had a smile and a personality. It's hard to know that what he's going to be facing is a 'him thing', a Jake thing," she said.
Leave a Comment
About the Contributor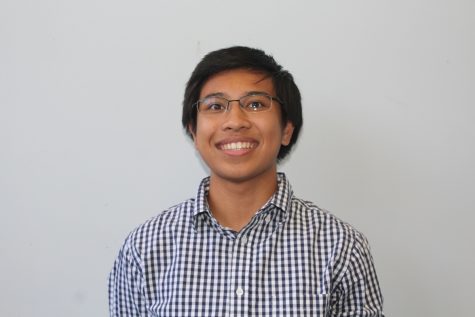 Gaberiel Delacruz, Staff Writer
Hello! My name is Gaberiel Delacruz and I have been apart of the Stinger for four years. I love interviewing people because it's one of the best parts...