News Brief: Parents visit campus for Back to School Night
[slideshow_deploy id='9959′]
Parents returned to Cam High for Back to School Night yesterday, hoping to gain a better understanding of what their students experience on a daily basis in their classrooms.
The night's program began with a performance by the cheer team and marching band.
"It is important that [parents] see our students performing. We had an outstanding performance by our cheerleaders, band, and song leaders, and then they got to see the leadership from our ASB," said Principal Kim Stephenson.
After the performances in the gym, parents were directed to their students' classes, spending about ten minutes in each period. "I think the parents that are here generally want to know what is going on," said Mr. Kevin Buddhu, English teacher. "But if you only have 10 minutes, you can only say so much [to the parents], and so it feels a little unfulfilled."
"[Back to School Night] is very quick but if we extended it, it would be a very long night," said Stephenson.
Despite the time crunch, the brief overview allows parents to familiarize themselves with the staff, said Mr. John Ponti, father of a sophomore student by the same name.
"We get a personal view of the teacher, a face to a name,"he said. "It gives us a chance to actually see some classrooms and understand teaching philosophies."
Leave a Comment
About the Contributor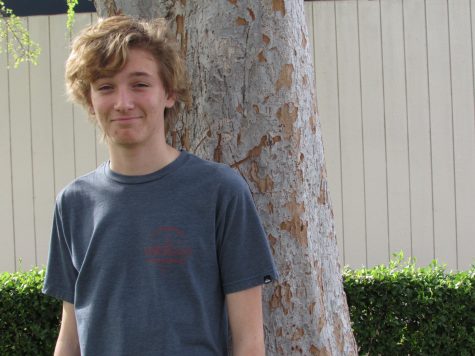 Morgan Menin, Retired Staff Writer (2014-2015)
Hey, I'm Morgan, a staff writer for the Cam High Stinger. I'm a junior, 17 years old and I enjoy cinemas-- especially my sci-fi films, but I love my Japanese...