College and career center under new management
College and career center counselor Mrs. Judith Guerrero-Isaac, hired to replace former counselor Mrs. Debbie Prentice who moved to Orange County last summer, said she looks forward to her new job at Cam High.
"I didn't even know that college and career centers existed anymore, because, at least in the high schools that I was at, they didn't have one," said Guerrera-Isaac after discovering Cam High's College and Career Center department."
As the first student in her family to graduate from college, Guerrero-Isaac said she can answer many of the questions students may have regarding their educational future. She became a career counselor because she wanted to be involved with the education system, do something new, and continue working with students.
Guerrera-Isaac's previous work experience includes time spent as a peer instructor, a counseling intern, and most recently, a health teacher for Dos Pueblos High School in Goleta. Despite the program's unpopularity, she said she appreciates Naviance, the mandatory college and career readiness platform used by Cam High students. However, she acknowledged Naviance to be her biggest struggle currently. "I have never worked with the program, so just getting to know how to work it and getting students set up – that's what is kind of challenging," she said.
Guerrera-Isaac said she aims to create a center with only the most up-to-date and correct information about academics, career and college exploration, and any other paths students may wish to take in their post-high school future.
"I want to be a wealth of information," she said. She encourages students to explore the center's abundance of resources including pamphlets, online services, and workshop opportunities, as well as look into internship and job-shadowing opportunities.
The College and Career Center, room C-4, is open during nutrition, lunch, fifth period or after school until 4:00 pm. Guerrera-Isaac welcomes all questions from all students, adding that, "If I don't know the answer, I will definitely get it for you."
Leave a Comment
About the Contributor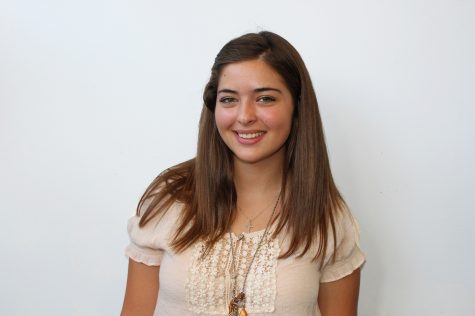 Hailey Fulcomer, Staff Writer
Hallo! I'm Hailey, an eighteen-year-old senior and staff writer for the Stinger this year. As the president of the ACHS German club, I love history and...