Scorps Spotlight 5: Ms. Cristina Stevenson
Spanish teacher Ms. Cristina Stevenson has had a long history with Cam High.
After graduating from Cam High in 1983, she taught foreign languages at her alma mater from 1996 to 2005. She was then transferred to Pacifica High School for six years and then to Rio Mesa High School in 2011.
Stevenson, though glad she was still teaching, missed being at Cam High. "I enjoyed [teaching at Pacifica and Rio Mesa], but my heart has always been here. I always wanted to come back," said Stevenson.
The news of her return to Cam High came at the end of last year. "I didn't learn about the transfer until the last two weeks before school went out last year," said Stevenson. "I was thrilled and excited to come back."
Stevenson loves teaching and wanted to pursue her career from an early age. "I always knew I wanted to be a teacher, but not a Spanish teacher. When I want to Brigham Young University, I had a few years to go to Spain and got to appreciate the Spanish culture," she said.
Recently, Stevenson attended Universidad Complutense, where she took graduate-level Spanish classes to continue her education in the language.
Students of Stevenson said that she is always helpful and that the subject matter is unique and easy to understand in her class.
"[The class] is focused on the student's intake of Spanish rather than just lesson by lesson," said Adree Jenkins, sophomore.
"I feel that we do a lot of fun activities and get to meet everyone in the class. It's not a class where we just sit around and take notes. It's more interactive," said Fionna Saenz, sophomore.
Stevenson aims to provide a positive environment for her classes. "I'm trying to convince the students who say, 'I can't do it,' that if you put all your energy into learning it, it won't be like that," said Stevenson.
She is ready to show her spirit and hopes she can continue to teach at the school she loves. "My blood has always run blue. At Pacifica or Rio Mesa, I would wear green and black or red and black, but this year, I'm excited to wear the blue and white."
Leave a Comment
About the Contributor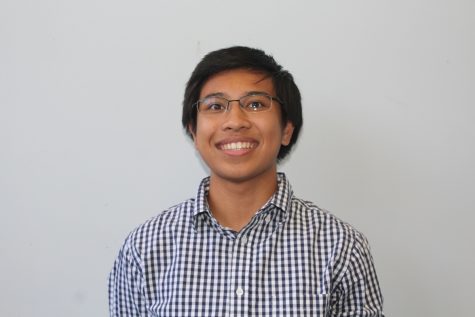 Gaberiel Delacruz, Staff Writer
Hello! My name is Gaberiel Delacruz and I have been apart of the Stinger for four years. I love interviewing people because it's one of the best parts...