Cam High students involved in fight on campus
A fight broke out today in the quad during lunch at Cam High.
Rumors ran amok about the specifics of the altercation; however, none of this information has been verified.
Police cars were seen parked in front of the office, and several law enforcement officers were seen running to the fight scene wearing large protective vests. Students were sent about 15 minutes early to their fifth period class in attempts to disperse the large crowd that formed.
Social media, including Facebook, Instagram, Twitter, Snapchat, and others, blew up with the information, including video footage of the incident, and local media outlets were reporting on the altercation before the investigation even began.
Cam High official sent an email and an all call to parents, students, and staff to inform them of the incident. Reports from administration indicate that four students were detained by the Ventura County Sheriff's Department. Parents of current students began arriving on campus shortly after the incident occurred. Informed by their children that the incident happened, many were concerned with their student's safety.
"I assure you that we will do our part to make sure that a complete investigation and appropriate discipline is issued," said Dr. Kim Stephenson, principal. "If you have any students who witnessed the incident, please have them write a statement and deliver it to the office later."
By 2 p.m., students resumed normal class schedule, and police presence had diminished on campus.
The Stinger will continue to follow this story and update as more information becomes available.
View Comments (1)
About the Contributor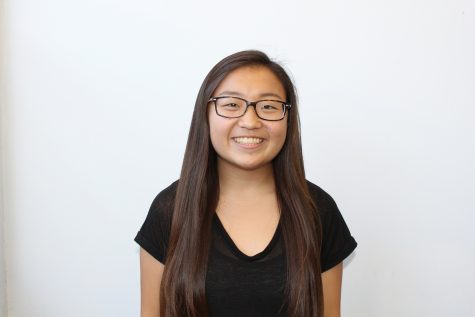 Amy Shim, Retired Editor-In-Chief (2015-2017)
Hello hello, the name is Amy, and this is my third year working for this beloved publication. Unsurprisingly, I love to read and write, but perhaps some...