Cam High hires new associate principal
Among the many new faces at Cam High this year, the most recognizable one might belong to new associate principal Mr. Gary Peterson.
"To be honest with you, I'm just trying to stay afloat right now and learn people and learn processes," said Peterson.
 The Oxnard Union High School District hired Peterson this year in order to fill the vacancy left by Dr. Kim Stephenson, who left the position to become principal.
Though a bit overwhelmed, Peterson said he enjoys working in Cam High's atmosphere so far. "I love the spirit and energy the kids have for the school," he said. "I love how hard the teachers work and how much they care for their kids' education. I [also] like that the students are so active and involved in [their] activities."
Peterson began his career as an educator at Abraham Lincoln High School in San Francisco in 2004. He taught algebra and geometry there for two years before transferring to Riverview Middle School in 2006. After becoming an assistant principal in 2010, Peterson worked at Mount Diablo High School in Concord and at Monte Vista High School in Danville from 2010-2012 and 2012-2015, respectively.
"I've really enjoyed every school that I've been at," Peterson said. "They've all been very different, and so I've dealt with different communities, different issues, and just different problems each school had that they were working through."
Peterson and his family then decided to move to Ventura County from the Bay Area to be near family. "My parents and my wife's parents and her brother and all her family live in Ventura County, so we looked and there was an opening. I applied and interviewed and was lucky enough to get chosen," he said.
Outside from his administrative duties, Peterson also enjoys playing golf and spending time with his wife and two-year-old daughter.
View Comments (1)
About the Contributor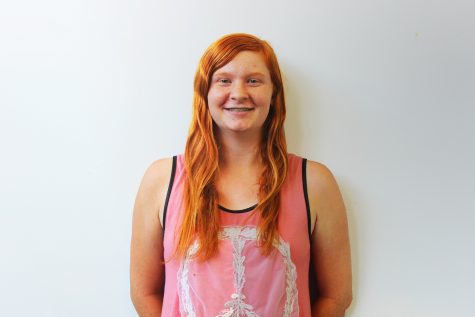 Olivia Flansburgh, Staff Writer
Hi I'm Olivia, yes you can call me a ginger all you want. I've been a lover of writing for years and finally thought it was time to do something with it....