Principal Glenn Lipman to retire
Mr. Glenn Lipman, principal of Cam High for the past 10 years, announced during a faculty meeting today in the library his plan to retire from his position.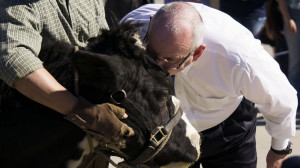 Lipman started working at Cam High as an associate principal during the fall of 1993 and was then transferred during the summer of 2001 to work at Pacifica High School, also as an associate principal. He stayed at Pacifica from the fall of 2001 to the summer of 2004 and then returned as principal of Cam High in 2004.
Lipman has since overseen the installation of solar panels on the campus' rooftops, the construction of Cam High's pool, the formation of the drama department in 2006, the attainment of an 869 API score, the highest in the school's history, and the beginning of the transition to Common Core.
Lipman has also received the Outstanding Principal of Region XIII award by the Association of California School Administration (ACSA) after a nomination by former superintendent Bob Carter. This award was given in recognition of the changes he has made resulting in a more "positive environment" on campus.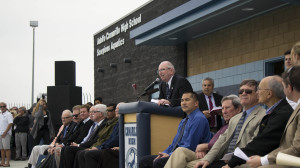 In his tenure, Lipman has set up multiple achievement programs at Cam High including the honor roll, Principal's honor roll, and distinguished student programs, as well as other awards and activities, which have all led to what he has called the creation of a "positive environment in the school."
The announcement came as a shock to a majority of the teachers present at the voluntary meeting, many of whom have worked with Lipman throughout his full tenure.
"I'm speechless, but very grateful for working with an amazing leader as Mr. Lipman," said Mrs. Alexis Ortiz, associate principal. "Through his leadership, he has given a lot to all who have met him."
"In the 10 years that he has been principal, Mr. Lipman has made a real impact on the campus and even the school culture," said Mr. Shawn Near, social studies department chairman and mock trial coach. "He was a big supporter of mock trial, and he shaped the academic focus during his tenure. He also spearheaded efforts to create professional learning communities from students to staff."
Many of the staff in attendance and those not attending lamented the departure of Lipman and recalled fond memories.
"He has always been personable and kind to me," said Mr. Richard Winterstein, English teacher and head of the drama department.
Leave a Comment
About the Contributor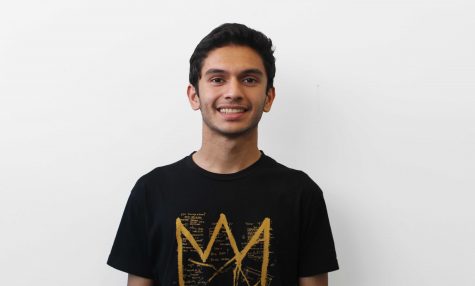 Avesta Reddy, Managing Editor
Hi, my name's Avesta (pronounced: A-ve-s-ta) and this is my second year with the Stinger. My hobbies include travel, preferably in the third world, virtual...