Adios, Señora Zeiler
Spanish teacher Mrs. Sue Zeiler is retiring after 41 years of teaching, 11 of which were spent at Cam High.
After a long educational career spanning multiple high schools, Zeiler will leave behind an educational legacy through her numerous former students.
Zeiler first began teaching at Garces Memorial High School in 1974. After two years there, she momentarily paused her career to raise her family and began working as a hospice volunteer in 1985, aiding those with serious illnesses. She then went on to volunteer at El Descanso Elementary School, where she taught conversational Spanish to first, second, and third graders.
Zeiler officially reentered the workforce as a part-time Spanish teacher at Monte Vista in 1993, and by 1996, she was back as a full-time teacher. She stayed at Monte Vista for another eight years.
In 2004, Zeiler began teaching Spanish at Cam High, where she has remained ever since.
Zeiler's retirement plans involve staying in Camarillo with her family; however, she hopes to travel to Europe in the near future, particularly Spain, where she spent her junior year of college studying at the University of Madrid. She would also like to spend more time doing volunteer work and volunteer tutoring.
Zeiler recommends travelling abroad to anyone presented with the opportunity. "You learn so much and have the chance to embrace the culture," she said.
Before her time in Spain, Zeiler spent two months in Mexico during her sophomore year of high school. "That immersed me into the Spanish world, and I thought, 'Oh, this is great fun.'"
Zeiler realized there was a need for better Spanish teachers while she was still in high school. "I didn't like my high school Spanish teacher, and that's the truth," she said. "I was miserable, the classes were miserable, and I decided at that time that I wanted to teach Spanish."
Overall, she says that her favorite part of teaching has been the students. "When students are passionate, it gives you energy. You connect, and the energy feeds off each other," Zeiler said. "It's amazing to see students be excited."
Katrina Leanna Carungcong, junior, had Spanish 1 her freshman year with Zeiler and believes her to be a very kind teacher. "She cares about her students and wants them to learn as much as they can," said Carungcong. "I'm happy that she's been able to help so many people learn."
Through decades of educational experience, Zeiler developed an understanding of her pupils' diverse needs. "All students learn differently, and I try to make it fun for everyone," she said.
This year, Zeiler was recognized as Educator of the Month for March and April by the Camarillo Chamber of Commerce Education Committee. "I felt especially honored since there are so many dedicated teachers here at Cam High. I just always try to do my best and think about what's best for the students," she said.
Isra Shah, junior, had Spanish 2 her sophomore year and said that Zeiler has always been her favorite Spanish teacher. "She taught us very well. I liked all the activities and resources she'd give us so we could study more and learn the language," said Shah. "I'm going to miss her. I wish she'd stay longer, but I'm happy for her."
"It's been a long road," said Zeiler. "I've just always wanted my students to succeed and enjoy learning in hopes that they would continue on. I'm going to miss everyone next year, especially the students."
View Comments (2)
About the Contributor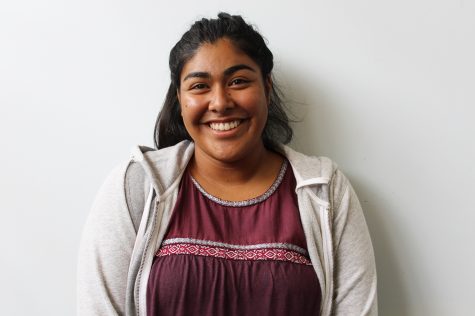 Serena Sotelo, Retired Photographer (2015-2016)
Hi I'm Serena! I'm a senior, 17 years old! I love all types of writing but I'm mainly into creative writing... that's why I take photographs for the Stinger(;...