Running toward excellence
Cam High's Girls' cross country team has achieved the highest GPA in their Southern California CIF division and the team was honored and featured at an Angels vs Oakland A's game last Wednesday.
Girls' cross country's season started off with the challenge of the new Coastal Canyon League and ended with the girls placing third in league. They qualified for CIF preliminaries and then later placed fourth in the county.
"In cross country you have to have the mentality to keep working hard," said Kylee Yturralde, sophomore.
The varsity team includes sophomores Chrissy Robins, Kylee Yturralde, Vanessa Tran, Brenda Cortes, juniors Keira Buchheit-Parker, Lauren Powers, Brenda Garcia, Hannah Kurowski, Marissa Gonzales, and seniors Marin Lockwood, Meghan O'Connell, Haley Nagel, Melissa Bell, and Sarah Nagel.
Mrs. Mary Perez, head coach and athletic director, organized for the team and Cam High teachers to pay ten dollars to go to the Angels baseball game. The girls were honored with a special recognition at Angel Stadium and Yturralde carried a banner, given to the team to hang in the gymnasium, across the Angels' field.
"It felt good [to carry the banner across the field] because all the girls worked so hard," said Yturralde.
The girls' cross country team maintained an average 3.92 GPA on a 4.0 scale their first semester. In CIF Southern Section, each CIF sport is divided into two divisions, a large school with student enrollment over 1500, and a small school with 1500 or less. Cam High competed in the large school division and the Lady Scorps had the highest average GPA in the division. They are the first girls' team to have the highest division GPA in Cam High history.
"We are really good at running and we're really smart," said Bell. "It's like a double whammy."
"I am so proud of these girls, as most of them maintain a high GPA while taking honors and AP classes," said Mrs. Perez.
"For me it was amazing to be part of a team so united," said Kurowski, first time varsity runner. "Everyone on the team is supportive. [Having the highest GPA in southern California] really showcased who we are as a team."
Leave a Comment
About the Contributor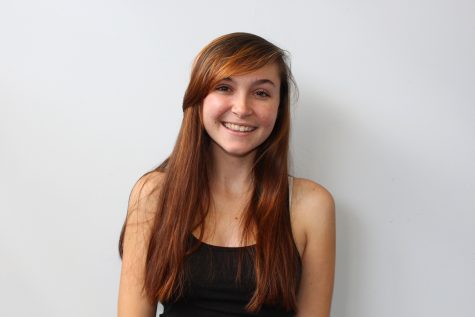 Keira Witham, Sports Editor
Hi I'm Keira Witham, I am a senior at Cam High and this year's Stinger Sports Editor. Writing is my love along with psychology and child development. I...