Varsity softball dominated by Saugus
The Saugus Centurions swept Cam High's varsity softball, defeating them 0-6 in the first of two games that took place at the Cam High softball fields last Thursday.
The game started slowly, with Saugus up to bat first and neither team managing to score any runs. Cam High was able to get a hit once by junior Sara Silveyra, but all other batters struck out.
Things picked up at the second inning when Cam High's pitcher, senior Emily Orosco, struck out several batters, but the Scorpions appeared to falter again after a walk and two pop flies were hit off of Orosco's pitches. Both hits were caught out by Scorpion outfielders.
Cam High's batting stumbled along, with only one girl able to get on base due to a walk while the other three were struck out.
The Centurions started the third inning with a trick play, using a bunt to sidetrack the Scorpions, but Cam High countered, throwing the ball to first and striking out a Centurion batter. Orosco struck out the next two hitters.
The Centuions' pitcher, not to be outmatched, continued the streak, also striking out three girls back-to-back.
The fourth inning was uneventful, with swift outs on both sides and neither team scoring any runs.
The fifth inning started with a walk by Saugus's third batter. With one pitch, the first run and the first home run of the game was finally scored in favor of Saugus, followed by a dropped pop fly that allowed a Centurion to remain safe at first. Another home run was hit by Saugus's sixth batter. The Centurions were now four points ahead of Cam High.
Cam High was unable return with the same momentum as Saugus, ending the inning with no runs.
The sixth inning raised hopes as  Cam High came close to a run when Silverman stole second, but lacked the extra hit needed to score.
Saugus, after switching out players in the batting line up, hit yet another home run with a girl already on base and gained two more points.
Cam High ended the game and the seventh inning with strikeouts by all three batters, finalizing the score at 0-6.
The varsity softball girls, while disappointed, were able to make some amends during their second game and won 7-4.
Leave a Comment
About the Contributor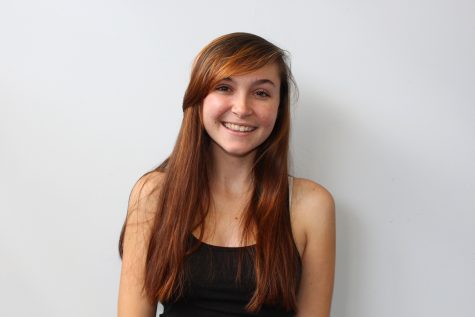 Keira Witham, Sports Editor
Hi I'm Keira Witham, I am a senior at Cam High and this year's Stinger Sports Editor. Writing is my love along with psychology and child development. I...