Springtime for the Little Scorps
Special guests entertained the Little Scorps preschool program last Tuesday, as students from Mrs. Laurel Smith-Michel's marine biology class and bunnies from the Humane Society accompanied the children in a lesson about animals.
The bunnies were brought onto campus to expand on a lesson about the Easter holiday. Alexis Chavez, senior, who was acting as the "teacher of the day," and her friend Jessica Edwardson, also a senior, asked the Humane Society of Ventura County to bring the bunnies hoping the furry creatures would help materialize the topic of the arrival of spring.
"My intention was to show the children what a rabbit look like and also what a rabbit needs to live," said Chavez. "They learned how to care for a rabbit, how to properly hold them, how rabbits hop, and how rabbits need a lot of attention."
The Humane Society, a pet adoption clinic based in Ojai, were able to bring two white rabbits for the children to see and teach the children how to appropriately look after an animal.
"[The lady from the Humane Society] really tried to impress on the children that you have to take care of bunnies for a long time," said Mrs. Ida Lange, preschool adviser.
Along with the rabbits, the toddlers' excitement was furthered by Cam High students in Mrs. Smith-Michel's marine biology class who read aloud to the children for community service hours and extra credit. Although talked about in previous years, this is the first time another class had come in to the Little Scorps program.
Twelve students read a self-published ABC book with hand-drawn animals to the children.
"It felt good to make a book of my own," said senior Sadia Abdullah.
Nathan Flores, junior, also agreed the experience was amiable. "When I saw the kids faces with a smile on their face, it put a smile on my face."
Leave a Comment
About the Contributor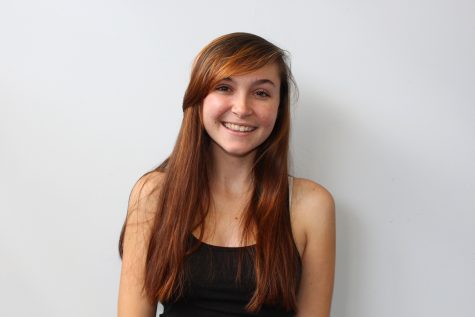 Keira Witham, Sports Editor
Hi I'm Keira Witham, I am a senior at Cam High and this year's Stinger Sports Editor. Writing is my love along with psychology and child development. I...