Band Feature 1: Brick-by-bRixton
Disclaimer: By writing or publishing this article, neither the author nor The Stinger newspaper endorses or enjoys the band or its music in question.
A box of band-related materials has arrived at The Stinger's proverbial doorstep, courtesy of Moxie. So get ready for round two of the best Stinger series that doesn't begin with the same letter as a day of the week.
Rixton is a four-man pop group that hails from Manchester, England. Their music has been described by a promotional flyer as; "…bring[ing] soul to pop with their […] impressive harmonies."
The band's founding members are Jake Roche, lead vocalist/rhythm guitarist, and Danny Wilkin, bassist/keyboardist/vocalist. The two were later joined by Charley Bagnall who would become their lead guitarist/vocalist. Bagnall was recently departed from the punk-pop band Rio, where he learned skills which helped the band to grow and perfect their craft. Lewi Morgan, their drummer/vocalist, was the final piece of this musical puzzle, introduced to the group by Roche's then-girlfriend.
The genesis of Rixton lies with Roche's decision to drop out of school at age 16 to pursue music. He teamed up with Wilkin, who had recently dropped out of his university for much the same reason, shortly thereafter. The two started to play covers in pubs around Manchester, while using all their spare time to write songs of their own. The life of a musician is not always easy or carefree however, as the duo discovered from falling on hard times, even having to live in Wilkin's parent's caravan for a time due to money troubles.
This Pop foursome has been playing at low-key locations since early 2013. They have also taken advantage of the opportunities that the video-sharing website, YouTube, offers, posting their covers of popular songs on the site, with some amassing over a quarter million views.
In fact, it was through YouTube that the group secured their first professional attention. Talent manager Scooter Braun, known for his work with artists PSY and Ariana Grande, saw Rixton's cover of Have Yourself A Merry Little Christmas and flew to London within 24 hours to meet them. Braun then helped land Rixton a signing with School Boy/Giant Little Man/Inerscope Records. He also sought out producer Benny Blanco, known for his work with artists Katy Perry and Maroon 5, to work with the band. Blanco would later agree to produce their entire debut album, the first full album he had ever produced.
Since then, the band has had great success, performing in several live events. At Brooklyn's Barclays Center, the band performed as the supporting act for pop sensation (but terrible person) Justin Bieber. "That was insane," said Wilkin in a promotional flyer, "Suddenly, we were walking out in front of 20,000 screaming girls. We hadn't even played a gig in the seven months since we'd been signed." Following this, the band has opened for Ariana Grande in Los Angeles, and started performing in the streets for interested onlookers.
Leave a Comment
About the Contributor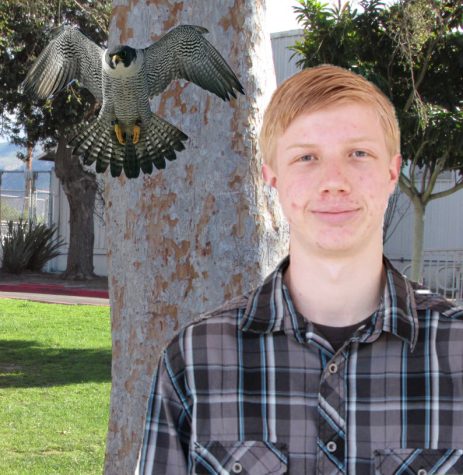 Sam Falconer, Retired Staff Writer (2014-2015)
Hi, I'm Sam Falconer. I'm a senior this year, so, yeah. Anyway, I am a film connoisseur and an avid reader and writer. I am also a lover of all things...