Application for education
Along with the recent addition of solar panels, high density Wi-Fi, and Computers on Wheels, the Oxnard Union High School District (OUHSD) furthered their emphasis on twenty-first century education by releasing the official district app, now available for free on Apple and Android devices.
The app itself offers a multitude of useful features including access to Naviance, Microsoft Office, sports scores, and a full directory of administrators within the district. Optimized for the iPhone 5, the 20.2 MB application also includes portals to the district's YouTube, Facebook, and Twitter pages, seemingly in defiance of their own Internet restrictions.
The district administration and the school board decided to create an app for the OUHSD parents, students, and faculty in accordance with the vision of Gabe Soumakian, OUHSD superintendant, who has stated he hopes to "redesign the high school experience for the 21st century learner."
The app was developed by Blackboard Incorporated, a company that specializes in technology for educational purposes, and is available in a variety of different languages, including Spanish and Tagalog.
"The app has a lot to offer parents and students that they can access straight through their phone," said Puneet Sharma, the OUHSD director of information technology. "It allows the schools to keep parents and students informed of important information through app notifications, [and] community members to stay connected with school events and news."
However, despite the utility that the app may possess, some parents are concerned. A "Parent of a Triton" called the app "[A] waste of money," commenting that he or she wondered "how much tax dollars were wasted [on] this app" in a review left in the Apple App Store forum.
Sharma maintains that the app didn't cost the taxpayers a cent. "There was no extra cost for the app, other than the setup cost, which was $900," he said. "The cost is part of our current subscription for the Blackboard notification system."
Leave a Comment
About the Contributor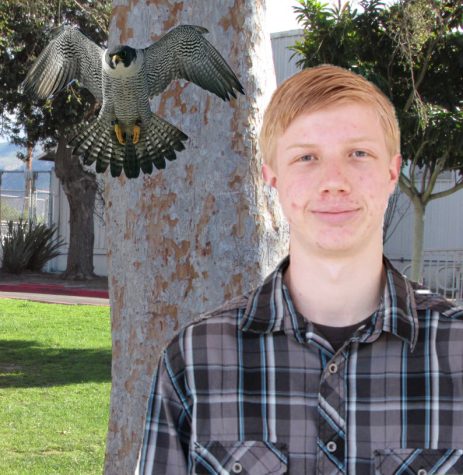 Sam Falconer, Retired Staff Writer (2014-2015)
Hi, I'm Sam Falconer. I'm a senior this year, so, yeah. Anyway, I am a film connoisseur and an avid reader and writer. I am also a lover of all things...