How to be Built like Mr. Myers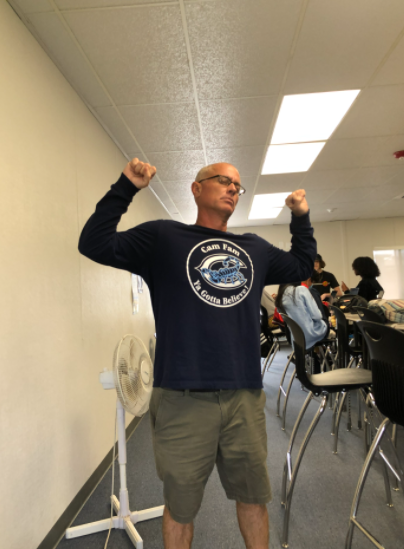 As most of you may know, being fit and healthy is the way to have a long-lasting life. Many of us want to achieve our dream body. Well, Daryl Myers has some helpful tips for us on how to achieve the perfect body just like him.
Mr. Myers usually starts his workout early in the morning to start the day off fresh. "I start by hitting six sets of my snooze button." stated Mr. Myers. "Then, for my cardio, I roll over and go back to sleep and dream about working out." If you couldn't tell, this is one of the most important things to do in order to have the ideal body type. After his seventh or eighth snooze, he finally gets out of bed for his healthy meal. Since nutrition is an important part of staying fit and healthy, Mr. Myers has some recommendations on what foods to eat. "My workout diet includes a healthy balance of chips, soda, and Mexican food. For the most important meal of the day, I eat six frosted donuts for breakfast."
Other than hitting snooze and rolling over, Mr. Myers has some other workout routines. "On a good day, I would do two push ups and half a sit-up and call it a day." Due to this rigorous workout, you need your beauty sleep. "After a strenuous workout you need your rest, so it is important to take another nap so your body recovers." says Mr. Myers.
After completing this routine for about a month or two you should start to see results. Just remember to not give up, as it does take time to see changes done to your body. If you start now you would have the perfect summer body to show off in public, according to Mr. Myers.