Is Cam High's Football Team Overlooked?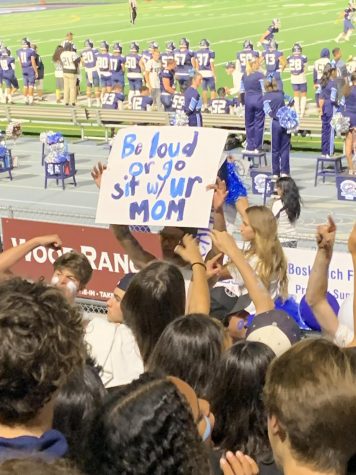 Cam High is a historically great sports school, with an excellent history in baseball and softball particularly. However, the three time CIF champ football team are often overlooked.
Cam High Football has only sent two Players to the National Football League, Compared To six Major League Baseball Players. This may be due to Camarillo's lack of high level scouting, which unfortunately closes opportunity chances for Cam High athletes, especially in football, even more then they already were.   
Coming into there rivalry game, Camarillo varsity was 3 and 1 and junior varsity was undefeated. Varsity QB Brody Meyer was averaging nearly 200 yards per game, which is well above the national average. As well as their passing attack, their excellent defense had allowed 30 points through four games, an average of less then 8 points a game. You can view Camarillo footballs stats here. 
Coming into their rivalry game vs Rio Mesa, who they had not played since 2019, Cam High was rated 2nd in the Camino league. After a disappointing and shortened 20-21 campaign where they went 3 and 2, Coach Jack Willard looked to motivate his players: "He honestly cares about the team and your grade," Cam High Sophomore, David Caldino, said. Cam High would go on to lose a game against Rio Mesa, their long-time rivals, in embarrassing fashion; despite nearly coming back, they lost 23-21. Brody threw for 175 yards, and two consequential interceptions. 
Despite the loss, Cam High is still hopeful to have a successful season. when asked why he thinks the football team is a successful unit, Caldino said "Our JV [junior varsity] team has been practicing together since last August, we've really made that connection, and we really play for each other. I think varsity wins because they never think about losing."