Met Gala 2021 Fashion Review
The Costume Institute Gala or also known as the Met Ball, is an annual fundraising gala for the benefit of the Metropolitan Museum of Art's Costume Institute in New York City. The theme for the 2021 met gala fashion show was ¨American independence" with celebrities such as Billie Eilish, Kendall Jenner, Kim Kardashian West, Timothée Chalamet and more.  The 2021 Met Gala's theme this year was "American Independence".
Lets start out with Kim Kardashian. Kim took this to a whole other (unnecessary) level. She wore a black Balenciaga dress that completely covered her head to toe including her face. This is a perfect example of a bad fashion choice. Though Kim hasn't released the real reason behind her outfit choice hes giving fans new theories which suggest that the bodysuit was intended to be a reference to celebrity and sexuality in America.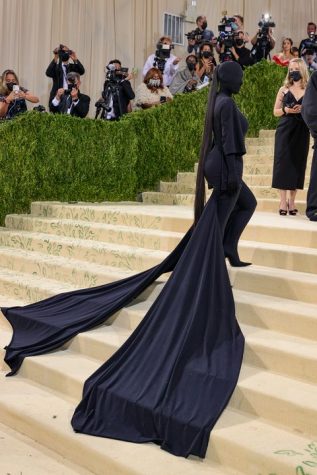 Next we have "Call Me By Your'e Name" star , Timothee Chalamet. Chalamet wore a white silk tuxedo with a black lapel by Haider Ackermann with Rick Owens underneath, and finished it off with all white Chuck  Taylor's. Its basic but it works and it is not too much.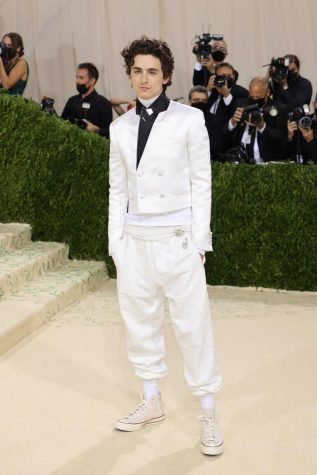 Last but not least we have Alexandria Ocasio also made an appearance at the Met gala accompanied by Brother Vellies wearing a white off the shoulder gown made by Brooklyn-based designer brand founded by her brother, Aurora James. On the back of Alexandria's dress it had the phrase ¨tax the rich¨ in bold red letters. The designer of this outfit came out with a statement in response to all the criticism made by viewers upset over the controversy. James said, "I think ultimately a lot of these conversations that we have about economic justice usually happen in spaces with working class people…and (the congresswoman) wanted to make sure that this message was brought into that room and into a group of people who ultimately have to be more willing to be more liberal with their economic values as well."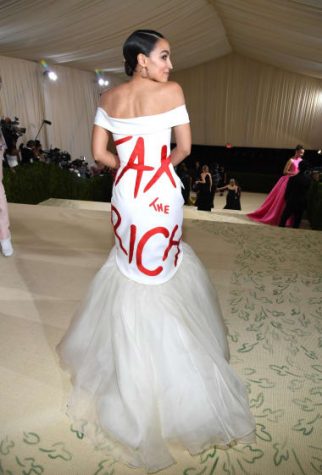 Overall The Met Gala while good for some people, ( fashion wise ) others had a real tragic night because the fashion decisions made were a little over the top crazy but that sit for this article until next time.