Hope in a Difficult Year: Red Cross Club Reaches Out to the Community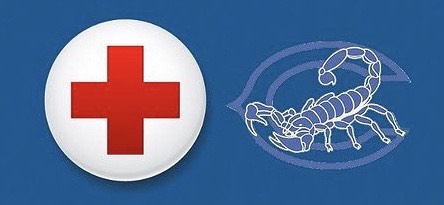 Cam High's Red Cross Club is expanding on the American Red Cross's humanitarian aid efforts through a variety of community outreach efforts in Ventura County during the 2020-21 school year. 
With over 13,000,000 million volunteers reaching across 187 countries, the Red Cross has been one of the most influential humanitarian organizations over the past 137 years. On average, the American Red Cross assists 63 people in need of help every minute. Part of the Red Cross's large impact has to do with their extended Red Cross clubs, which have been introduced to schools all across America.
Using the Red Cross constitution, Cam High's Red Cross Club has helped bring the seven fundamental values of the Red Cross to the Ventura County community. The Red Cross values statement says, "We are dedicated to improving the lives of those we serve and to treating each other with care and respect." Cam High's Red Cross Club took a step to make this happen by joining the VCAAA's Letters of Support Campaign. 36 letters of support were written by Cam High students, which were then sent out to senior citizens living alone through the pandemic.
Solomon Anderson, senior at Cam High and club co-president, said, "We know many seniors are isolated because of the circumstances, and we wanted to let them know they are not alone."
The club has also helped to brighten the community through their participation in the Ventura County Foodshare program. In its mission statement, the Red Cross says that its goal is to prevent and alleviate "human suffering in the face of emergencies by mobilizing the power of volunteers … " Cam High's Red Cross fulfills this mission statement by serving food to those in need at Rio Mesa. "It is important to support members of the community who are not as fortunate as us," Anderson said.
This year has been difficult for all, but Cam High's Red Cross Club has been a bright light for many struggling citizens in Ventura County. The club plans to continue to help in any way they can for the remainder of the school year. In a promotional video, Joshua Deleon and Hans Bach-Nguyen, co-president and co-secretary of the club, said, "Our club is geared towards bettering our community, and we want you to join us on our journey."
Those interested in joining Cam High's Red Cross Club can e-mail [email protected] and follow their Instagram handle, @achsrc, for more information.