Most Valuable Scorpions
Twenty-one of Cam High's winter sports players were announced as their team's MVP (Most Valuable Player) at the Winter Sports Award Night on Feb. 23. Coaches were able to choose one or more players from each varsity team that they believed were the most beneficial to their team's season.
The ceremony began with junior Ryan Schwartz, who was awarded for boys soccer, followed by sophomore Miranda Rodriguez who was given the girls soccer MVP award.
Senior Sydney Santillano, league champion, was awarded for girls wrestling. Being one of the largest teams on campus, boys wrestling awarded a total of twelve wrestlers: sophomore August Buchanan, juniors Darin Kodama, Alec Mendina, and Daniel Varner, and seniors Jonathan Arreola, Jonathan Castillo-Papcke, Storm Castillo, Jacob Correia, Jacob Dorman, Jeremy Montijo, Vinny Plymire, and Jason Ramirez.
Junior Katelynn Vega was named the girls water polo MVP, a title she held last year as well. Vega has been playing water polo since she was in seventh grade and enjoys the aggressive aspect of the sport. "It feels good to be given an award for all the hard work I've done," said Vega. She encourages her teammates to not be afraid to do something different and to never stop pushing themselves.
The boys' basketball MVP awards were given to sophomores Brandon Adair and Jonah Cotrella.
Adair is new to varsity this season but has high ambitions for the future. "I want to play Division One basketball in college and play for as long as I can," he said.
Girls basketball announced junior Sydney Arikawa and sophomore Cameran Bahnsen as their MVPs.
In addition to her award at the school level, Bahnsen was also named the Coastal Canyon league MVP. She attributed her success to her hard work ethic and consistent effort, particularly when listening to what the coaches said and implementing their criticism. Most importantly, Bahnsen advises athletes to "be a good team player and put your team first."
"[Arikawa and Bahnsen] both had MVP years," said Mr. Mike Prewitt, head girls basketball coach. "Not only were they our two leading scorers, but Cameran was our leading rebound and Sydney was our leading three point shooter," he said. "You have to put a lot of time and effort into something you love [to be an MVP]."
Leave a Comment
About the Contributor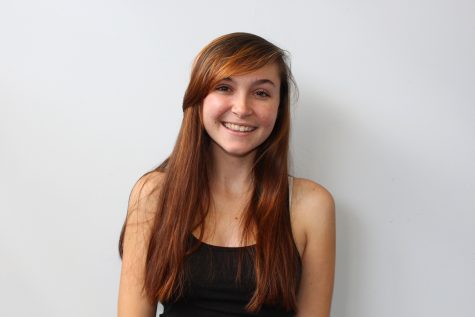 Keira Witham, Sports Editor
Hi I'm Keira Witham, I am a senior at Cam High and this year's Stinger Sports Editor. Writing is my love along with psychology and child development. I...