Ventura County's Adopt A Grad Program Gains a Following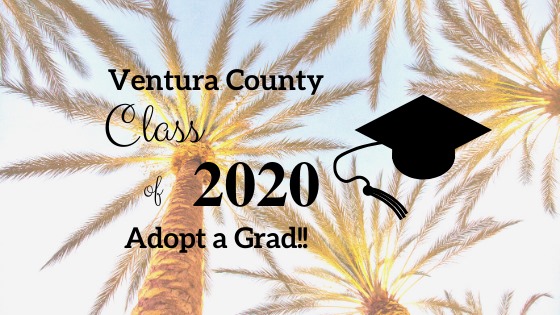 Due to school closure, many of the activities that are typically hosted for seniors — such as prom, grad night, etc. — were canceled; and, to help mitigate the losses of the Class of 2020, Camarillo resident Sara Reeves created a Facebook Group called "Ventura County Class of 2020 Adopt a Grad."
On the Facebook page, parents create a post about their child with photos and a description so someone else can "adopt" them. Reeves said, "To be adopted is to have somebody take you under his or her wing and spend a little of his or her time to put a smile on your face." She has already "adopted" five kids and said, "I'm getting them gift bags with candy and some Amazon cards. If they are local enough, I drop them off at their house and ding dong ditch because some of these students are aware and some are not of the surprise."
Tara Stivers, Cam High parent, recently joined the group and adopted someone. She said, "I was looking for somebody in my area who I might know a little and someone came up who I felt would be fun to do something for as my daughter is familiar with them."
Reeves said "I took a lot of these things for granted. I went to Grad Nite, prom, walking the line — everyone gets to do that right? Well, it's clear not everybody does and I had so much fun doing those things so it breaks my heart that the whole Class of 2020 is [missing out]. There were multiple sites for adopting a grad but none in our area. Nobody was really doing anything so I stepped up to the plate by creating the Facebook page."
Reeves had no idea how popular her page would become. She said, "I made the group and thought I would get a few hundred people and then I logged out and fixed dinner and there were 500 people, and the next day we hit 1,000." Currently, there are over 2,000 members.
"I don't think this is enough but it is at least something. I don't have a grad but I feel that I need to do something because these kids deserve something. As much as we are all going through this Coronavirus, no one has ever gone through senior year like this before. I hope this has enough of an impact to rub off our county pride and rub it off to the next generation," she said.
About the Writer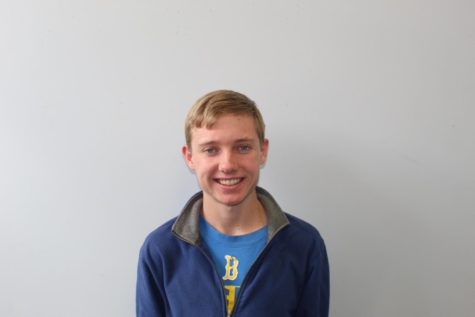 Donny Robbins, Staff Writer
Hello, I'm Donny, a junior at Cam High. I am interested in video games, politics, and sports. I joined The Stinger to improve my writing skills and learn...