James Schaap: From the Schoolyard to the Stars
James Schaap, a Cam High alum, past Stinger photography editor as well as El Alacran co-editor in chief and current Freshman at Santa Monica College, had the opportunity to attend the Oscars this past weekend as a photography intern.
As an intern, Schaap didn't take any photographs on the red carpet with the other photographers, but instead was charged with editing, organizing, and uploading the photos that a photographer took. "My night consisted mainly of me sitting in a room with a bunch of other interns while editing photos and watching the Oscars on a wide screen TV," he said.
The photos that Schaap helped to edit could appear in different media, such as magazines, blogs, and newspapers.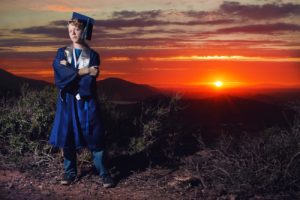 He said that deadlines were all very close, and many photographers were unhappy due to the event's low wages. "Honestly, it was a stressful experience because of how disorganized, and yet strict the event really was," he said. "Everybody had to wear formal attire, and if they caught you without your suit and tie, they had the grounds to throw you out."
However, despite the stress involved, Schaap said he enjoyed the evening. "I don't see myself doing it forever if I ever do have the chance, but [photographing at the Oscars would] be a terrific stepping stone to creating a successful business."
Schaap said that he has been interested in photography for the past seven years, but didn't really get good at it until the end of his Freshman year at Cam High. "[…]My sister broke my cheap digital camera," he said. "I'd been making a few videos with the camera, and my Dad felt bad so he gave me my very first DSLR [Digital single-lens reflex camera], which is a semi-professional camera, for my 16th Birthday."
"I didn't really start to think of Photography as a career until I joined Yearbook in my Junior year," said Schaap. "Eventually, I got good enough that I was promoted to the Yearbook's photo editor halfway through the year. After that, [Mr. Mark] Storer [Cam High English teacher and Stinger Adviser] asked me if I wanted to join his new online Stinger news site as Photo Editor… And of course I accepted."
The Stinger is also where Schaap earned the nickname "Frodo" for his penchant for disappearing into the photography office to edit and create photos until he felt they were perfect.
Schaap also placed first among more than 800 Yearbook photographers across the U.S. from Walsworth Yearbook Company for his work on the 2014 yearbook.
"We knew James was something special his junior year when the Yearbook editors kept talking about 'the quiet kid with the camera' and marveling at his work," said Mrs. Catherine Robey, El Alacron yearbook adviser and English teacher. "In particular, he's an amazing motion photographer; kind of a digital Bernini. We're still lucky that he gets bored from time to time and these incredible photos show up in our Yearbook files. I can totally imagine his name among those of the legends someday."
Graduating with the class of 2014, and currently attending Santa Monica College, Schaap said in the future he hopes to transfer to UCLA, "since more people transfer from SMC to UCLA than any other Community College, I figured going there would give me enough of a chance to compete," he said. After college, Schaap says he plans on pursuing photography as a freelancer, or starting his own company.
Schaap credits the website Internships.com with giving him the chance to work at the Oscars. "I went into [the website], sent in a portfolio of my pictures, and they asked if I wanted to aid them in photographing the SAG [Screen Actors Guild] awards first. Apparently I proved myself, because he asked me if I wanted to help him photograph the Grammy's and then finally The Oscars," he said.
View Comments (1)
About the Contributor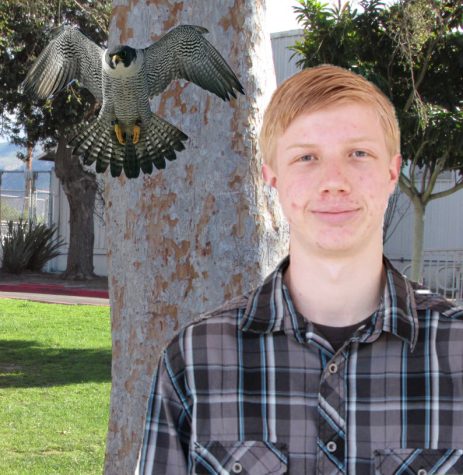 Sam Falconer, Retired Staff Writer (2014-2015)
Hi, I'm Sam Falconer. I'm a senior this year, so, yeah. Anyway, I am a film connoisseur and an avid reader and writer. I am also a lover of all things...