Cam High Teacher Wins National Award from Harbor Freight
Cam High Wood shop teacher Mr. Peter Wachtel won $50,000 and a workbench for a second-place finish in Harbor Freight's Tools for Schools competition. All the money will be used for Cam High's wood shop program.
The award ceremony took place in Wachtel's wood shop room on Oct. 24 and was a complete surprise set up by Mr. Matt La Belle, Cam High principal. La Belle said  "[Harbor Freight] let me know a month ago and contacted me… we contacted Tim Gallagher who contacted a lot of the media [ABC and Ventura County Star] for us. We also worked with Ms. Pristera and ASB to set up the sign and balloons. We got Mr. Wachtel in a fake meeting so he didn't know what he was doing, and while was in the meeting everyone went in and decorated and assembled."
Though Wachtel did not expect the ceremony, he said he was suspicious that something wasn't right about the meeting La Belle had set up. "It was getting phonier and phonier, but I was still surprised."
Many influential people came to celebrate the achievement including a field representative from local state assembly-member Jacqui Irwin, a field representative from local state senator Hannah-Beth Jackson, Sam Wineburgh the Harbor Freight Vice President, Kelly Long the Ventura County Supervisor, Dr. Penelope DeLeon OUHSD Superintendent, and La Belle. 
Wineburgh presented the award saying, "This is absolutely no small achievement. The 2019 Harbor Freight Tools for Schools for teaching excellence [is] competitive. We receive 750 applications from skilled teachers across the country. Wachtel's application went through three rounds of judges by experts of career and technical education."
Wachtel had previously entered and won a $1000 gift card in last year's competition, but not the second-place award. Wachtel said the difference maker was, "we went back to Harbor Freight Tools and I said win or lose we know your design tools and I want you to see what my students can do.  So we went there and designed tools for [Harbour Freight]." 
About the Writer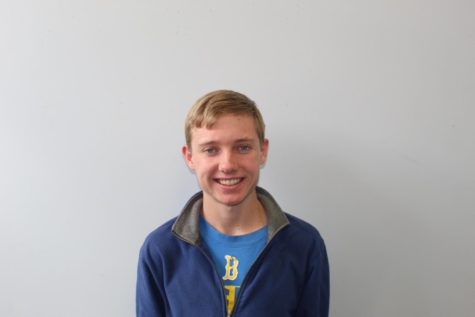 Donny Robbins, Staff Writer
Hello, I'm Donny, a junior at Cam High. I am interested in video games, politics, and sports. I joined The Stinger to improve my writing skills and learn...