Screen Time In The Mean Time
Cam High parent Dr. Tracy Bennett recently published "Screen Time In the Mean Time," a parenting book on how to use technology in today's society.
Bennett has been a private psychologist for over 25 years for kids, teens, and adults. She has appeared on television and radio segments to warn the public on the effects of technology addiction. She is also on the Youth Advisory Committee for Facebook with other child development institutions like Sesame Street, the Fred Rogers Institute, and the Yale Center for Emotional Intelligence.
The book proposes an alternative to banning technology in the household: using it as an educational tool instead.
Over the years, Bennett has watched the rise of mental health issues in children and teens. She believes these issues are becoming more severe at a younger age and that screens are the main contributor. Bennett strives to make the world "screen-safe," one child at a time.
Bennett offers this piece of advice to parents: "I believe that the most powerful tool for helping teens build smart screen-use habits is having fun, negotiate relationships with them. That means helping parents take their kids' opinions into consideration and creating an agreement that makes sense to everybody. Simply lecturing and grounding kids from technology strains the parent-child relationships and misses important learning opportunities. Plus, parents need to help their kids achieve independence overtime on and off-screen."
Junior, Carlotta Taylor said, "I know technology can distract kids in class and it does have a mental toll on some, but overall I think using technology is going to help better our future."
Cam High's intervention specialist, Ms. Detra Young, said she has dealt with technology use in her own teens. "I have two kids of my own, one is in 10th and one is in 7th. That's all they do, even when they are doing their homework their phone is right there. Whether they're watching something or scrolling on Instagram or Snapchat. It's concerning because it consumes a lot of their time when they could be doing other things that I think are more important."
About the Writer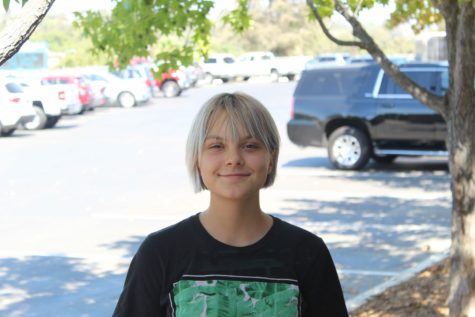 liberty klingebiel, Staff Writer
Hi! I'm Liberty Klingebiel,  a junior at Cam High. I'm from upstate New York and have moved around my entire life because I am in a military family. I...