Back to School Night 2019-2020
Cam High's Back to School Night, which took place on Oct. 7 at 6:00 p.m., allowed parents to meet with teachers and discover what their teens are learning.
The night started with a program in the gymnasium where parents and guardians were given the opportunity to learn more about school fundraisers. Cam High's jazz band also performed during this time. Afterward, parents and guardians followed the schedules of their teen, following the order of the day from period one to six.
Teachers discussed class expectations, learning topics,and their courses.
Ms. April D'Andrea, English teacher at Cam High, believes attending back to school night is beneficial to parents, as it gives them a better insight into their child's academic life and provides them with useful resources and information. "I mainly talk about goals and objectives," D'Andrea said. "It helps the student when the parents know a basis of what is to be expected in a course."
Back to School Night provides an opportunity for parents to familiarize themselves with their teen's teachers.
"As a parent myself, I pay attention to how teachers present themselves, and I try to get an understanding of who this person is that is working with my child," said Tawney Safran, social sciences teacher at Cam High. "It makes it easier to not place judgement, and we trust the teachers, and get to know them on a different level than just through emails."
Parents are also able to gauge the difficulty level of the classes. "There is, of course, different levels of rigor for different classes, but I did not really know how difficult my daughter's honors classes were," said Jessica Bornhauser, parent of a Cam High student. "Now that I better understand the classes and their expectations, I know what my daughter works through everyday, which is something I think I need to know as a parent."
About the Writer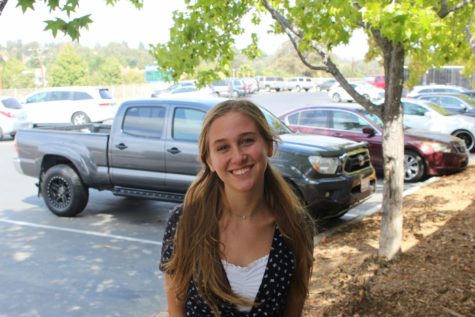 Ella Menin, editor-in-chief
Hey, I'm Ella! I'm a junior at Cam High. When I'm not writing(usually poetry), I'm most likely baking or cooking with homegrown ingredients from my garden....