Prom 2019: Don't Forget Where You Came From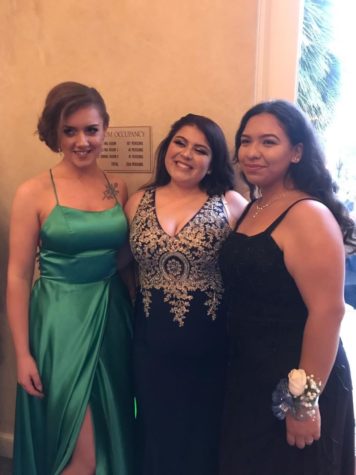 This year, prom was hosted at the Spanish Hills Country Club on Saturday, May 18.
With the theme of "Home," each table in the dining hall had a small sign designating it as a local attraction of Camarillo, including Topper's, Old Town, and Rolling Pin. Patrons were greeted at the entrance by a check-in guest and breathalyzer, before entering the venue. Pictures that were submitted by students were displayed in the front.
Seating was a first-come, first-serve basis with tables both inside and out. However, due to rain many students chose to sit indoors.
There were various activities both indoors and outdoors available for students to do, including a dance floor, two photo booths, etc.
Mario Kart Wii was also projected onto a large screen for the latter half of the night. Sergio Cuevas, senior, said "I think it was fun. It would've been nice if there were more variety in games because I know not everyone likes Mario Kart, other than that it was really good."
Food was served at 8 P.M. and included hors d'oeurves like mozzarella sticks — which were popular among students — and main courses of sliders and pasta. For senior Ryan Ramirez, the dinner was one of his favorite parts, "The dinner part I liked. The food was good and I was at a table with all my friends." Drinks were served by the venue staff, with Shirley Temples at the bar and apple cider in the side room.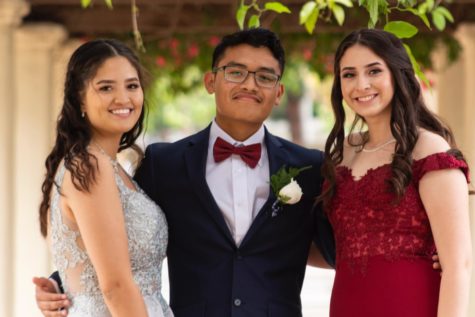 There were many peaceful locations that students could hangout and talk; for example, balconies and walkways littered the club.
The dance floor was a popular attraction for many students and remained crowded for most of the night. Unlike previous years, ASB decided to ask students on social media for song requests.
The event came to a close at 11 P.M. and after-prom at the Roxy began at 12 A.M.