The Roxy Stadium 11 Hosts Cam High's After Prom This Year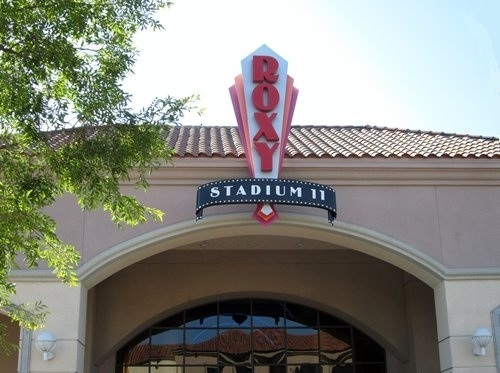 After Prom started at 12 A.M. and took place at the Roxy Theater on Sunday, May 19 until 4:30 A.M.
Tickets that were sold at the door cost $15 for both students and guests. However, the tickets were available for purchase prior to the event at lower prices.
After Prom is an annual event organized by the Cam High Parent Teacher Student Association (PTSA) with the goal of providing students who attend prom with a safe and sober environment.
This year, two recently released movies were screened, Avengers: Endgame and Pokémon Detective Pikachu. Ferris Bueller's Day Off, an American teen comedy film that was released in 1986, was also shown at a later time.
At the theater, PTSA set up various activities for students to participate in, including giant Jenga, cornhole, a pool table, a photo booth, poker tables, etc.
Free food was also offered at tables set up in the theater's lobby, which included pizza, tacos, veggie platters, Chick-fil-A, and desserts.
One controversial rule that students disagreed with was the fact that students under the age of 18 were not allowed to leave the event before 4:30 A.M. unless a parent or guardian signed them out. Any students over 18 with a date under 18 could not leave with his or her date.
A raffle was held at the end of the night, but students had to be present to receive the prize. Senior Aiden Galindo was one of the students to win a prize. "There were a lot of people that won prizes from the raffle. For example, I was able to win a hundred dollars."
Some of the items that were offered in the raffle included money, which went up to $500, gift card wreaths, AirPods, Apple Watches, a flat screen, and more. Only seniors were allowed to enter their names into the raffle.