Grappling with Reality
Cam High's wrestling team was named the 2015 California Interscholastic Federation (CIF) champions on Saturday, Feb. 7, adding to their already impressive record as victors of three different leagues over the years.
Although they have earned numerous awards in the past, this is the first time the wrestling team won the CIF Championship title specifically. "We made history," said Johnathan Arreola, senior. "We're the first ones to do it in the whole entire history of the school and it's one of the hardest sports."
Winning the championship title evoked especially tender emotions among the teammates, due to the 2014-2015 season being dedicated to past teammate Chase Varney after a tragedy ended his life. "We definitely went all out," said Jacob Correia, senior. "We didn't give up any points. We didn't stop trying."
The dedication also impacted those that didn't personally know him. "I didn't know Chase that well, but it affected me in the way it affected other people. Everybody was affected," said Nicole Joseph, junior. "It helped us. It motivated us to do really well this year."
As an ex-champion wrestler himself, head coach Mr. Ron Wilson has raised the team to be championship contenders many times over his thirty-seven years of coaching at Cam High. Wilson will remain as coach next year as well, according to Athletic Director Mrs. Mary Perez.
After conquering the Pacific View League last year, Wilson has kept the team hard at work in preparation for this year's season. Training has consisted of running around the track, snaking the bleachers (a practice involving running up and down between rows), and working in the weight room in an effort to keep the team in the best shape possible.
The work has now paid off, with Cam High's wrestlers dominating Royal High School, the last school they defeated before winning championships, 51-21.
Another factor culminating in the victory was the team's overall passion toward the sport despite it not having the largest budget. "Some schools are better than us in the way that they are private schools, so they're funded better," said Joseph. "Maybe they're able to afford better coaches, but we have heart. That's what helped us be champs."
A plaque commemorating the title will be placed on the wall in the gym, along with the addition of the year 2015 to the cumulative banner that lists the years each sport won a Championship League title.
The wrestling team proceeded to individuals in CIF last Saturday at Masters, held at Roosevelt High School, where many Cam High wrestlers placed and are now eligible for state finals.
Leave a Comment
About the Contributor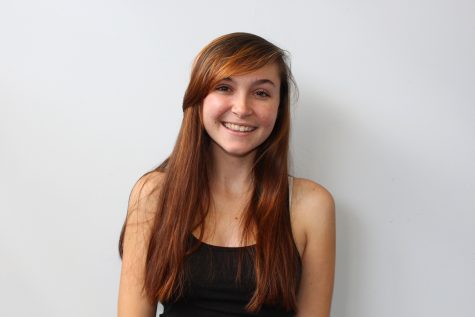 Keira Witham, Sports Editor
Hi I'm Keira Witham, I am a senior at Cam High and this year's Stinger Sports Editor. Writing is my love along with psychology and child development. I...